Delo s podatki prek vmesnika WMS¶
Za prikaz prostorskih podatkov vedno potrebujemo referenčne podatke, saj le tako lahko podatke prikažemo v kontekstu z drugimi informacijami. Veliko organizacij na spletu objavlja podatke, ki jih lahko takoj vključimo v GIS. Priljubljen standard za objavljanje podatkov v spletu se imenuje WMS (Web Map Service). Prek WMS lahko dostopamo do bogatih podatkovnih zbirk, ne da bi morali podatke presneti k sebi na računalnik in jih oblikovati za prikaz.
Postopek¶
Odprite QGIS in v menuju izberite Layer ‣ Add WMS Layer….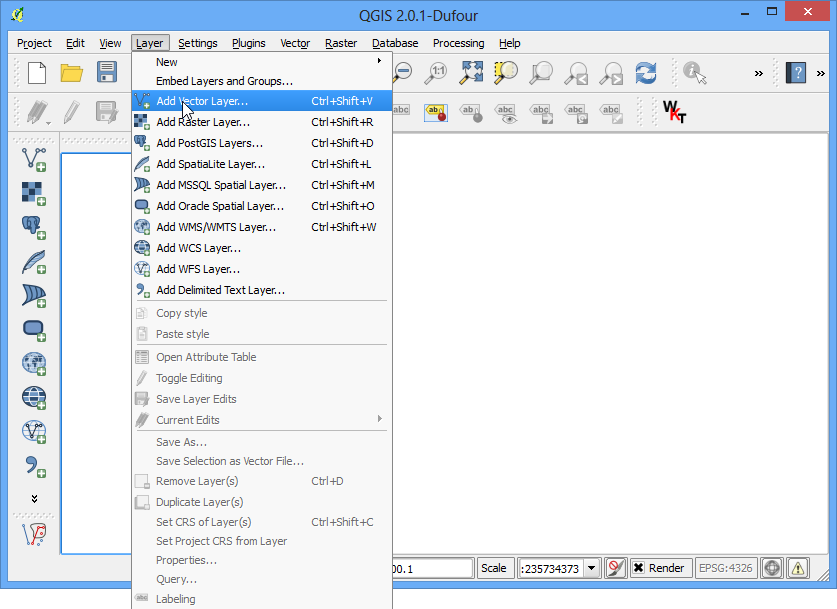 Na kartici Layers kliknite New.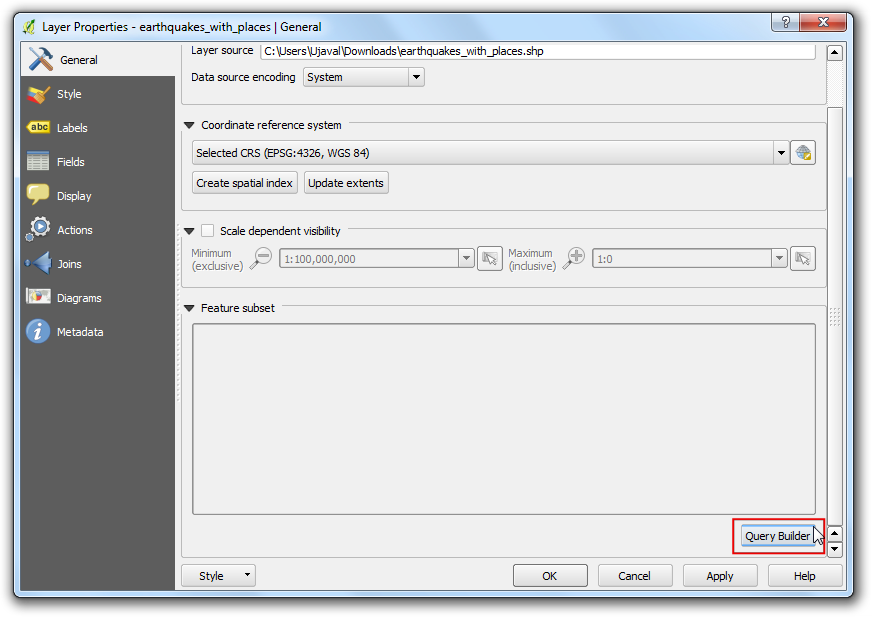 Poimenujte novo povezavo. Gre za ime servisa, ki pomnuja sloje WMS in ne za ime sloja v QGISu. Posamezen servis ponavadi ponuja več slojev WMS, imenujemo jih GetCapabilities. Ko dostopate do strežnika WMS s paramteri v naslovu URL, dobite seznam slojev skupaj z njihovimi metapodatki. Povezavo poimenujmo MRDATA USGS, GetCapabilities URL pa naj bo http://mrdata.usgs.gov/services/ca?request=getcapabilities&service=WMS&version=1.1.1&. Klilknite OK.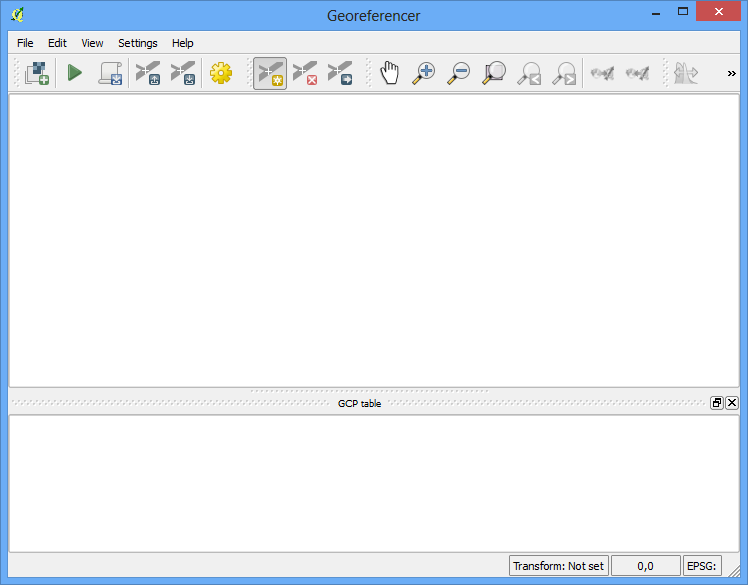 Nato klilknite na gumb Connect in dobili boste seznam razpoložljivih slojev. Poleg imen so izpisani tudi IDji slojev. ID 0 pomeni, da boste dobili karto z vsemi sloji. Če tega ne želite, lahko seznam razširite tako, da klliknete ikono + in nato izberete tistega, ki vas zanima. Za to vadnico izberite sloj 0.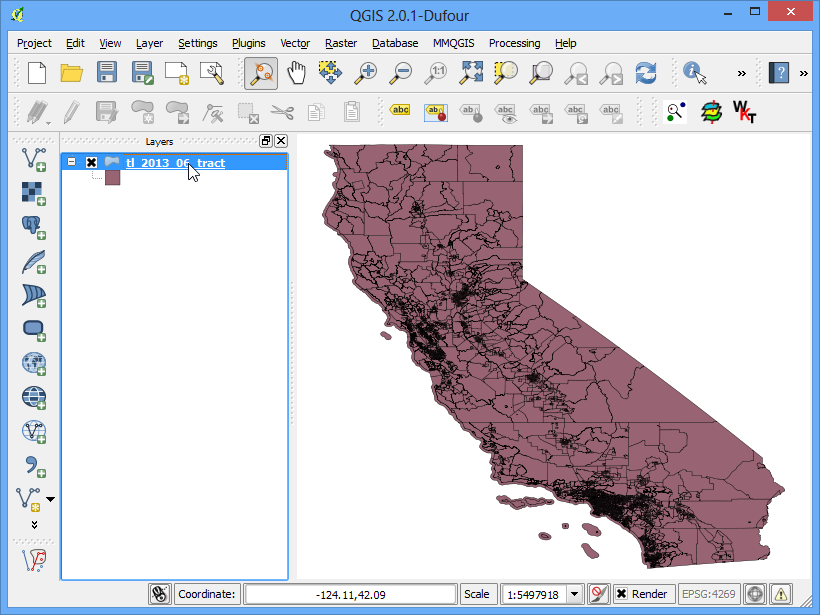 V delu Image encoding morate izbrati format slik, ki jih bo servis ponujal. Kakšen format želite je odvisno od namena uporabe:

Kakovost: PNG je stisnjen zapis brez izgube kakovosti. JPEG je stisnjen z izgubo kakovosti. TIFF je lahko eno ali drugo. To pomeni, da je kakovost slik PNG boljša od JPEG. Če je vaš glavni namen tiskana karta, uporabite PNG.

Hitrost: Ker so slike PNG nestisnjene in zato večje, se nalagajo dlje časa. Če je sloj WMS referenčni in veliko zoomirate oziroma se premikate, potem uporabljajte raje JPEG.

Podpora klientov: QGIS podpira veliko zapisov, če pa razvijate spletne aplikacije, morate biti pazljivi. Večina spletnih brskalnikov ne podpira zapisa TIFF in bolje se je odločiti za kakega drugega.

Tip podatkov: Če so vaši sloji v glavnem vektorski, bo PNG dal boljše rezultate. Za rastrske, predvsem satelitske in letalske posnetke in relief, pa je JPEG boljša odločitev.

V tej vadnici bomo za ustrezni format uporabili JPEG. Spremenite ime sloja v Layer name, če želite in kliknite Add.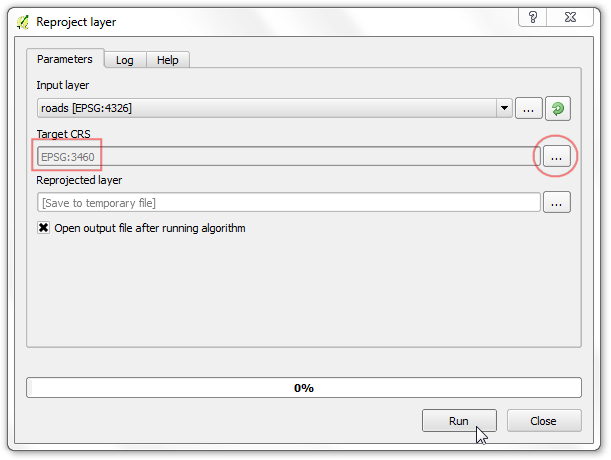 You will see the layer loaded in the QGIS canvas. You can zoom/pan around just like any other layer. The way WMS service works is that every time you zoom/pan, it sends your viewport coordinates to the server and the server creates an image for that viewport and return it to the client. So there will be some delay before you see the image for the area after you have zoomed in. Also, since the data you see is an image, there is no way to query for attributes like in a regular vector/imagery layer.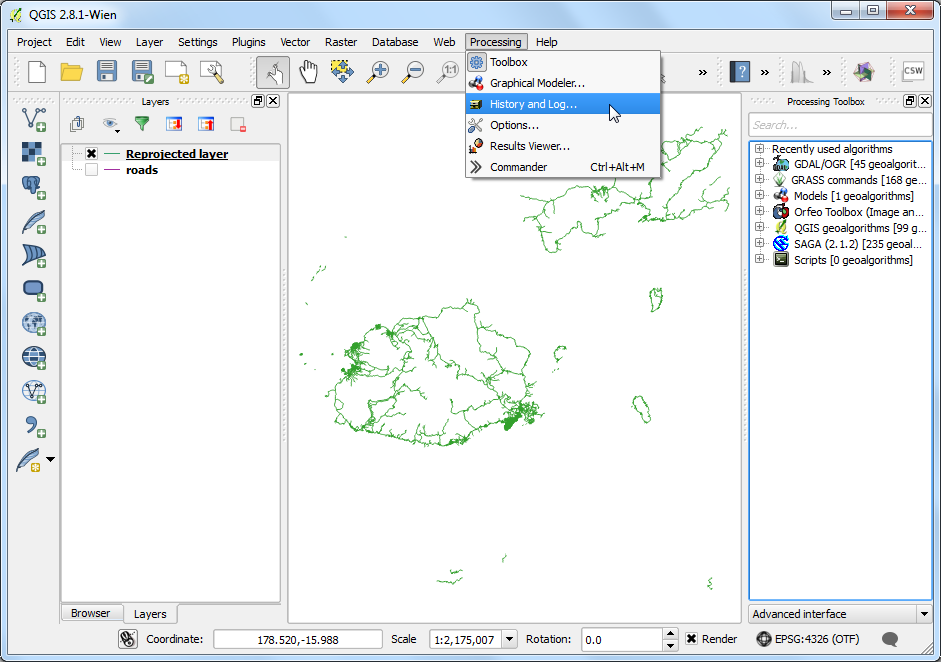 You can, however, see some metadata about the layer. Right-click the layer and choose Properties.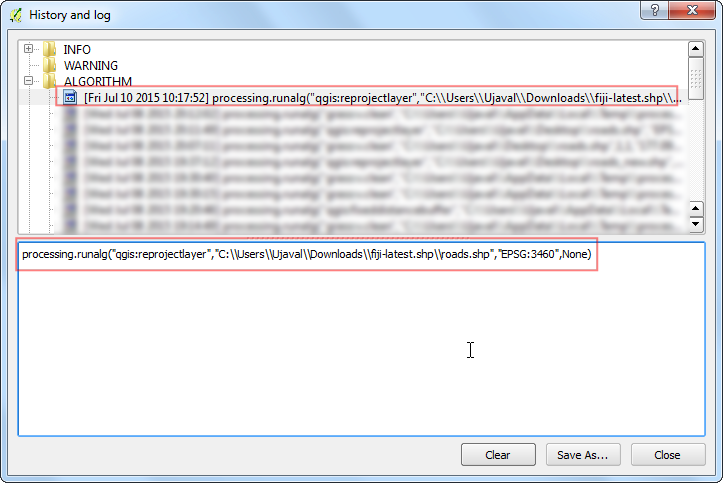 You will notice that the Properties dialog looks different and has fewer tabs. You can go to the Metadata tab to learn more about the WMS service and the layers.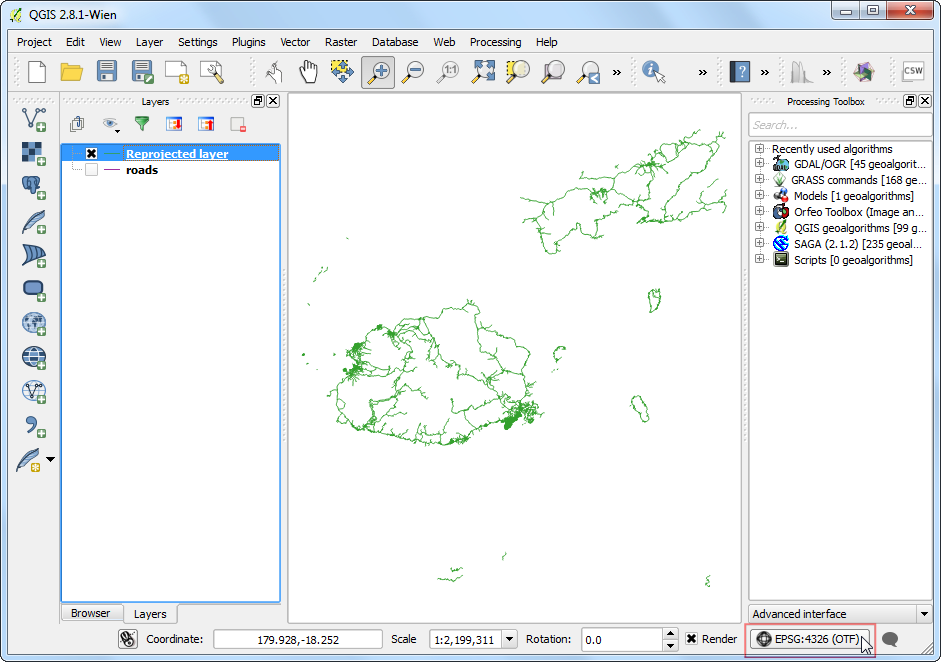 comments powered by

Disqus