Mapeo web con QGIS2Web
El mapeo web es un medioso grandioso de publicar sus datos SIG a la web y hacerlos accesibles a otros usuarios. Crear un mapa web es un proceso muy diferente que crear uno en un SG. Los usuarios SIG no son típicamente programadores web y ello presenta un desafío cuando uno necesita crear un mapa web que es de la misma calidad que un mapa creado en un SIG. Afortunadamente, hay disponibles herramientas que traducen fácilmente su trabajo en QGIS a mapas web. En este tutorial, aprederemos como usar el complemento QGIS2Web para crear un mapa web usando librerías OpenLayers o Leaflet de su proyecto QGIS.
Vista general de la tarea
Crearemos un mapa web openlayers de los aeropuertos del mundo.
Otras habilidades que aprenderá
Como usar Editar Widgets en QGIS para esconder ciertos campos y establecer tipos personalizados.

Como crear un campo virtual usando la Calculadora de Campo.

Crear etiquetas para entidades que aparecen sólo a cierta escala.
Obtener los datos
Usaremos los el conjunto de datos Aeropuertos de Natural Earth.
Descargue el archivo shape Aeropuertos.
Para su comodidad, puede descargar directamente una copia de los conjuntos de datos de los enlaces abajo:
Fuente de Datos [NATURALEARTH]
Procedmiento
Abra QGIS y vaya a Capa ‣ Agregar Capa Vector. Navegue a la ubicación del archivo descargado y seleccione ne_10m_airports.zip. Clic en Aceptar.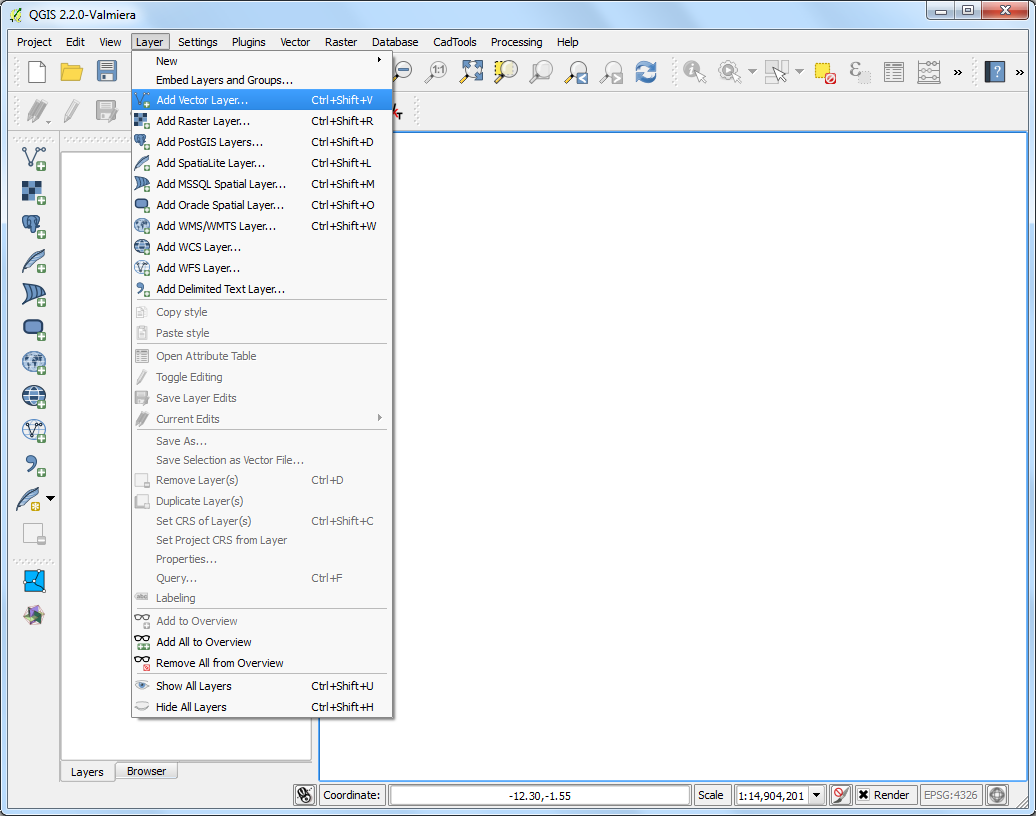 Ahora crearemos un mapa en QGIS que se parece y se comporta justo como quisiéramos en el mapa web. El complemento qgis2web replicará la configuración QGIS y creará automáticamente el mapa web si que sepamos sobre las librerías de mapeo web. Cuando un usuario hace clic en un marcador de aeropuerto, queremos una ventana de información que muestre información útil acerca del aeropuerto. Esta información ya está presente en la tabla de atributos de la capa ne_10m_airports. Clic-derecho en la capa ne_10m_airports y seleccione Propiedades.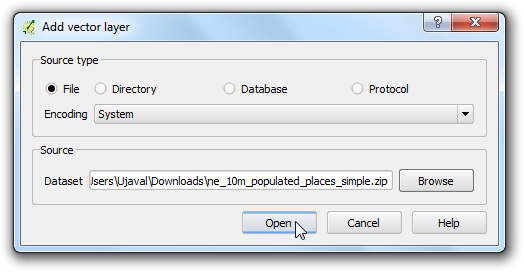 Cambie a la pestaña Campos. Notará los diferentes atributos presentes en la capa. Alguno de ellos no son relevantes a los usuarios de nuestro mapa web, por lo que podemos elegir esconderlos. Mantendremos los campos type, name, iata_code y wikipedia y esconderemos los otros. Clic en el botón Editar Texto bajo la columna Editar widget para el campo `scalerank.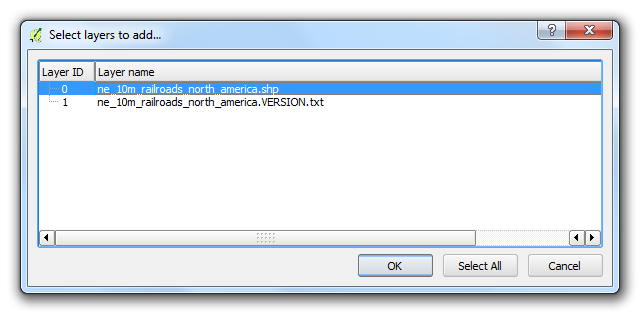 En el diálogo Editar Propiedades del Widget, escoja Hidden como el tipo. Clic en Aceptar.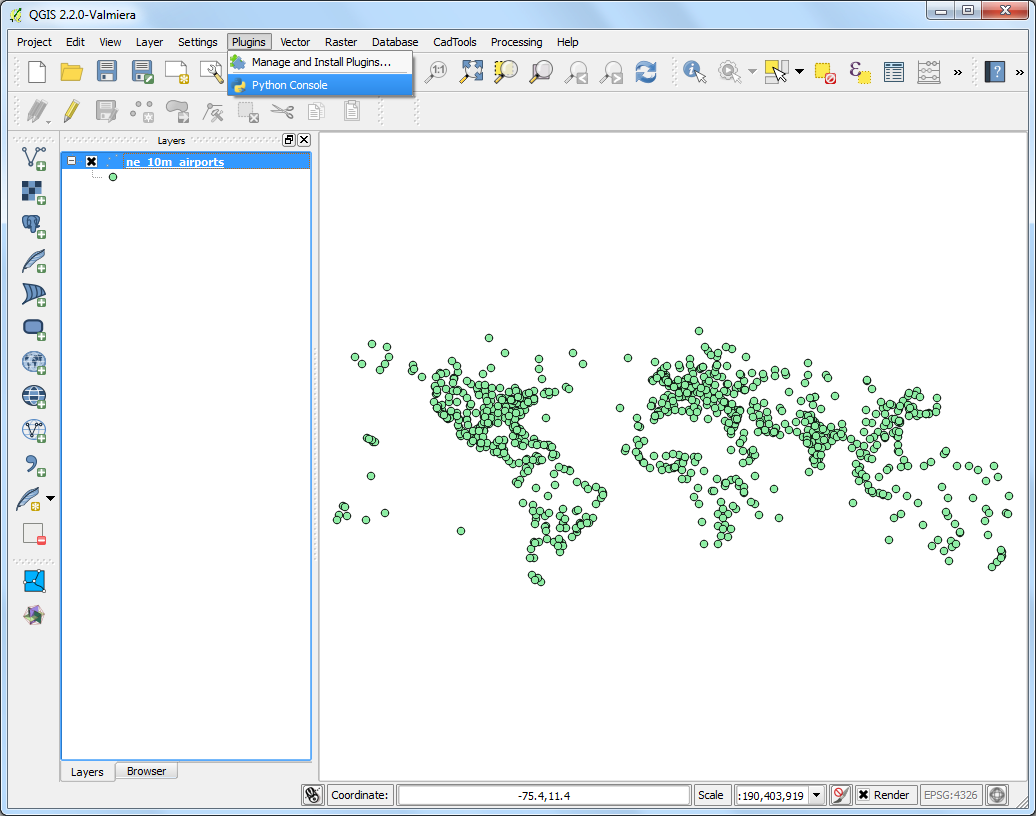 De forma similar, establezca otros campos como de tipo Hidden. Como puede haber notado, hay otros tipos disponibles de campo que nos permiten establecer como aparecen los campos a los usuarios de nuestro mapa. Clic en Editar Widget para el campo wikipedia.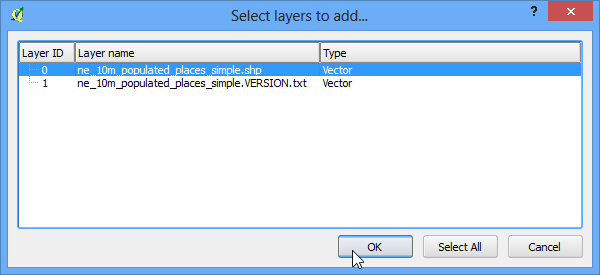 Seleccione Vista Web como el tipo del campo. Este tipo indica que el valor contenido en este campo es una URL.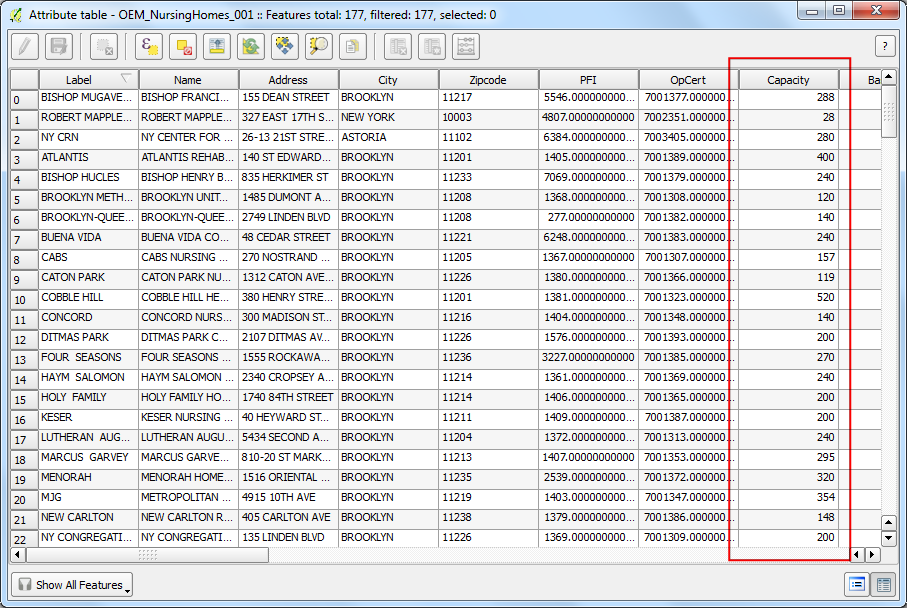 También podemos usar la columna Alias para indicar un nombre alternativo para los campos sin realmente cambiarlos en la tabla de datos por detrás. Esto es útil para dar nombres más amigables al usuarios para los usuarios de nuestro mapa. Agregue alias según su criterio y clic en Aceptar.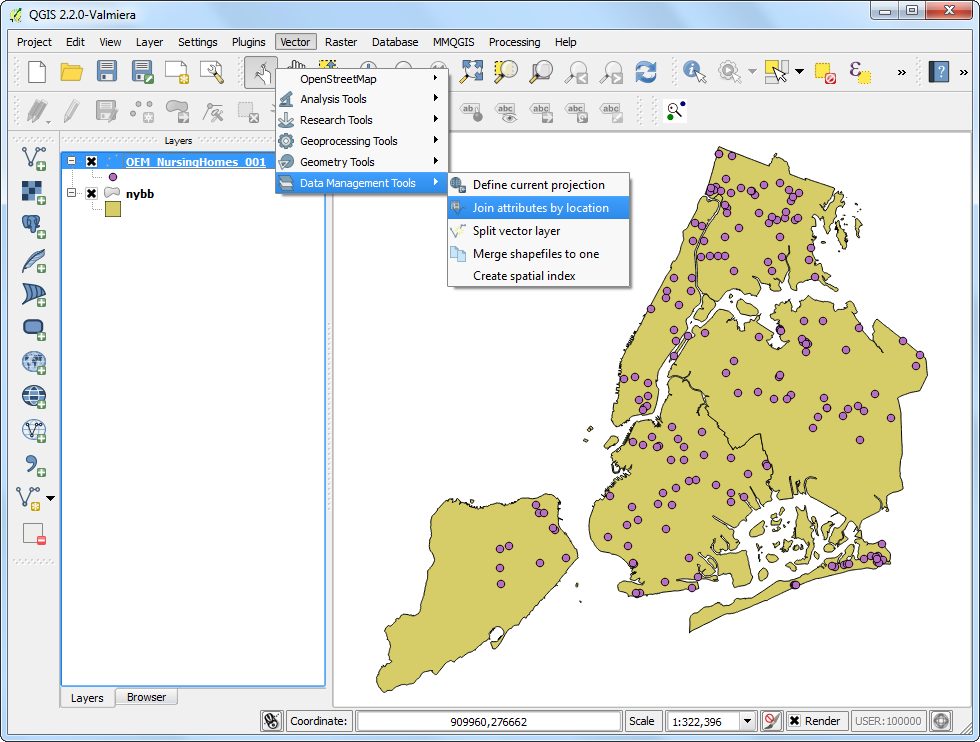 De vuelta en la ventana principal QGIS, escoja la herramienta Identificar y clic en cualquier punto. El panel Identificar Resultados mostrará los atributos bien formateados con los nuevos alias agregados. Notará que los campos ocultos no aparecen en los resultados.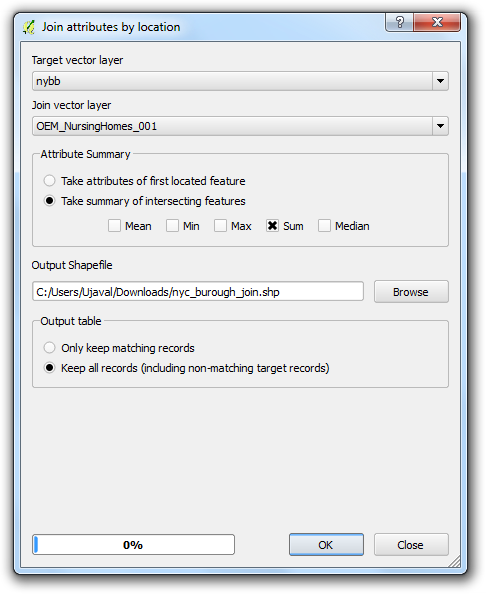 Mientras este método es útil, hay una limitación. No somos capaces de cambiar el orden de los campos. Una manera de superar esta limitación es crear un Campo Virtual`. En nuestro caso, si quisiéramos que el campo ``tipo apareciera al final de la ventana de información, podemos simplemente agregar un nuevo campo virtual al final y esconder el campo tipo original. Mientras estamos en ello - también podemos usar una expresión para formatear mejor los valores de tipo. Clic-dereco en la capa ne_10m_airports y escoja Propiedades. Vaya a la pestaña Campos y clic en Calculadora de Campo.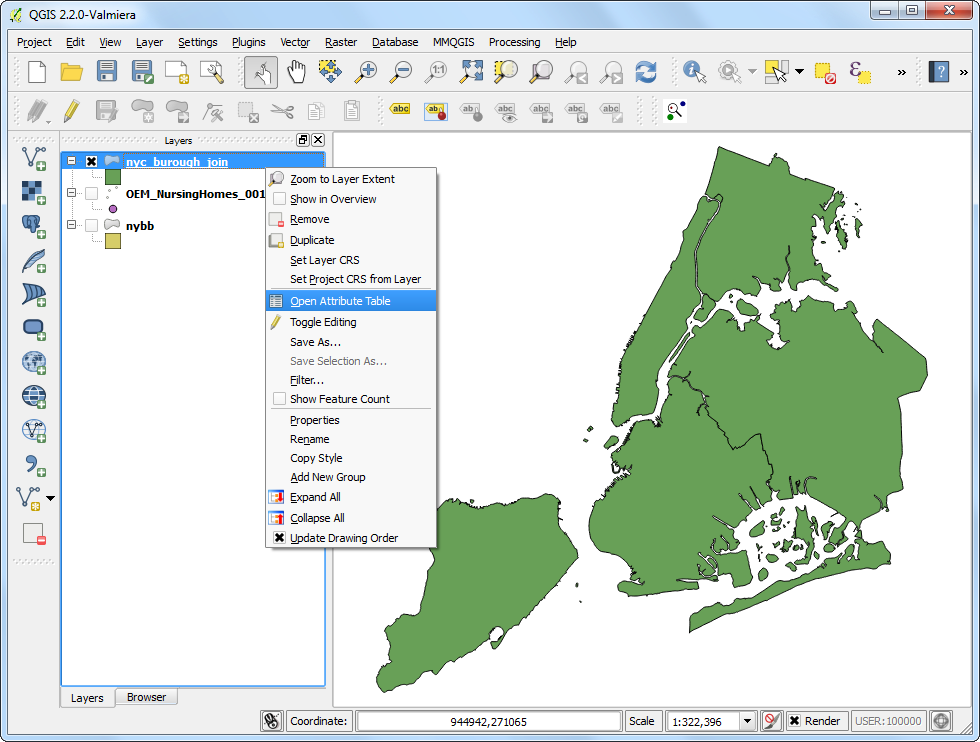 Como los nombres de campo necesitan ser únicos, use Type como el nuevo nombre de campo. Establezca el tipo del campo como Texto (Cadena) con una longitud de 25 caracteres. El campo``type`` contiene valores como small, mid, large, etc. Podemos agregar una expresión para cambiar las mayúsculas/minúsculas de las palabras a la forma de oración y anexar la palabra airport para mayor legibilidad. Ingrese la siguiente expresión en la caja Expresión y clic en Aceptar.
concat( title("type"), ' Airport')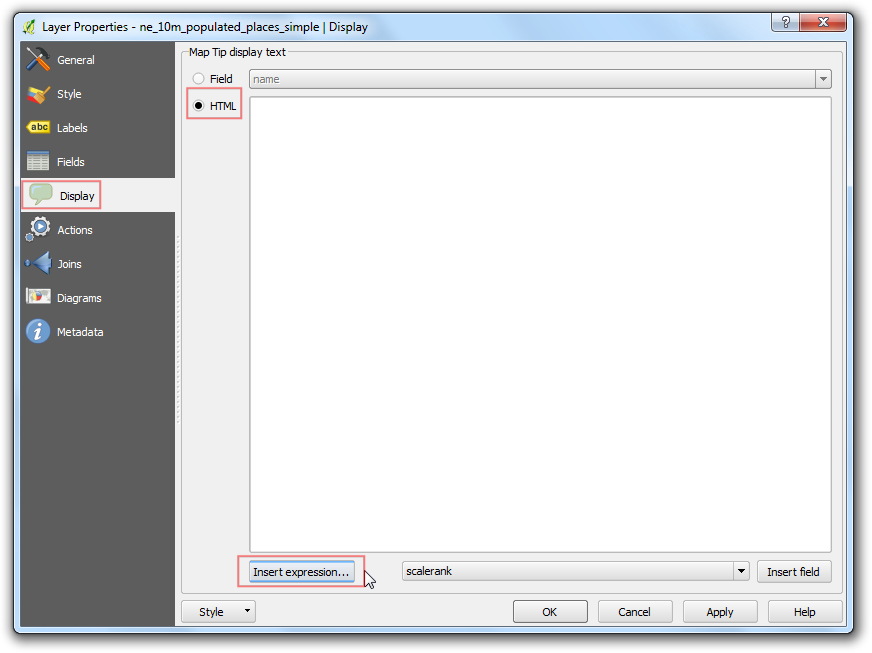 Now that we have a much better looking

Type

field, you can go ahead and set the

Edit Widget

for

type

field to

Hidden

.
Use the

Identify

tool to verify that the attributes appear as expected.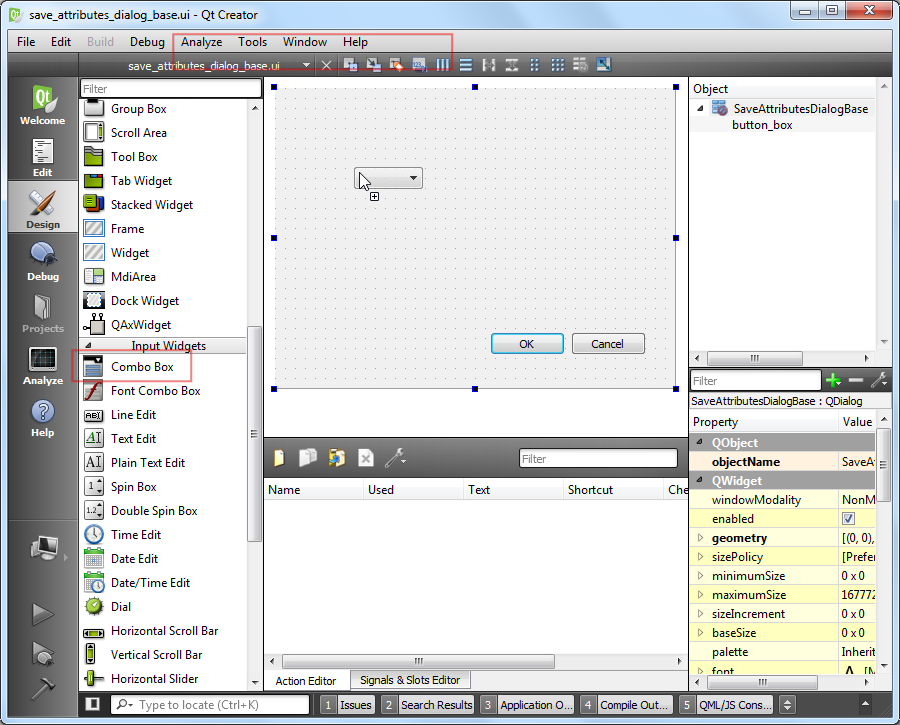 Now let's style our layer to be more visually appealing and informative. Right-click the

ne_10m_airports

layer and select

Properties

. Switch to the

Style

tab. Choose

Categorized

style and our virtual field

Type

as the

Column

. Click

Classify

.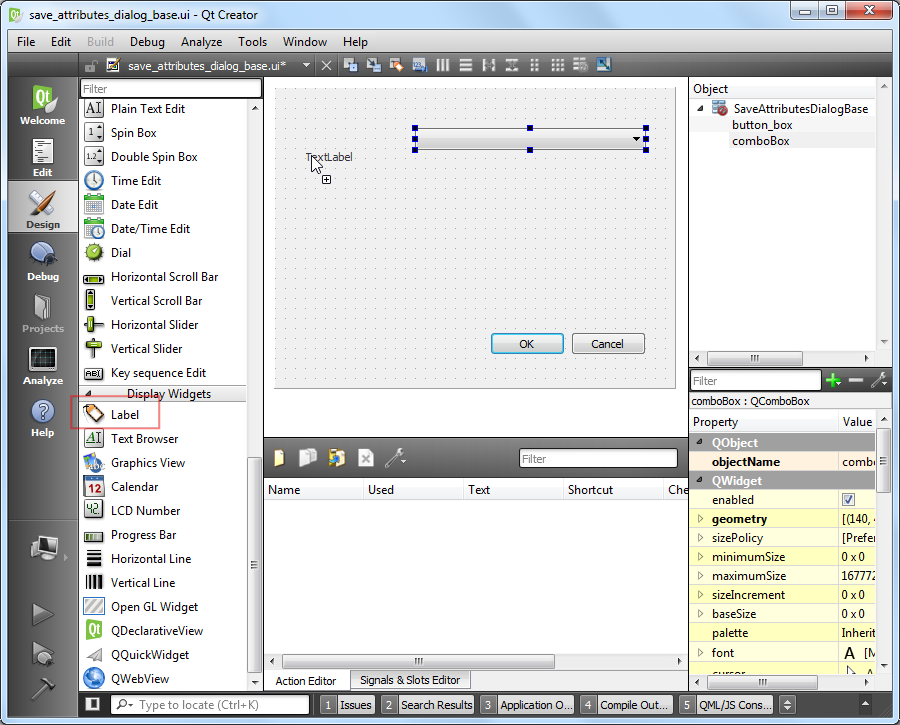 You will see a different colored circle gets assigned to a differnt type of airport. For the purpose of this tutorial, we will restrict the map to civilian airports. Hold the

Ctrl

key and select all categories for military airports. Once selected, click

Delete

.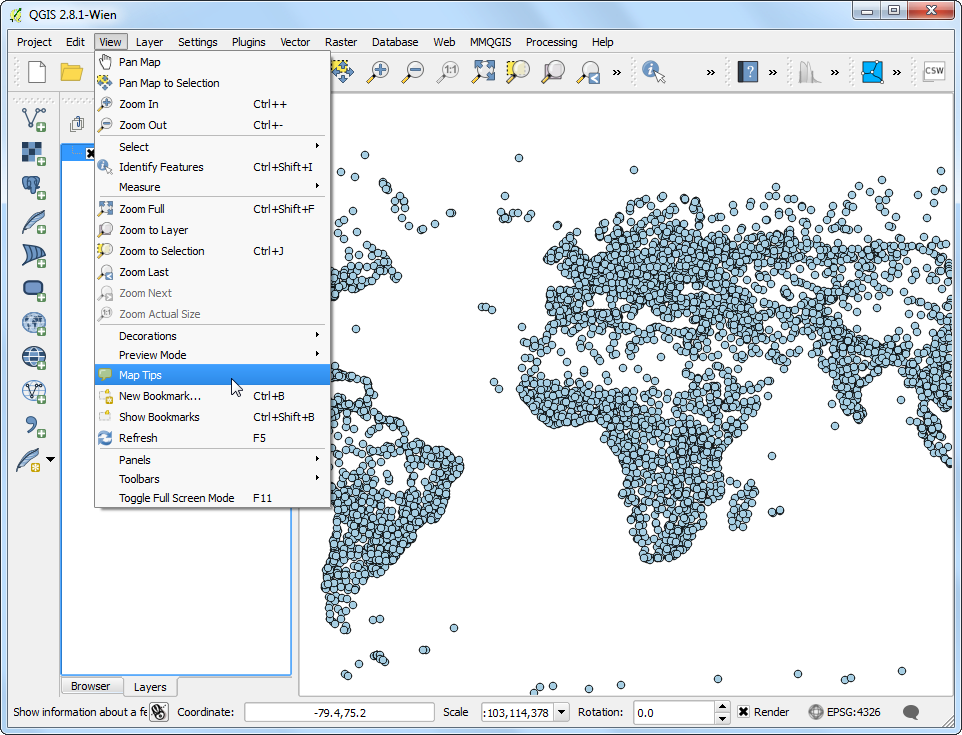 Apart from assigning a different color to the category, we can change the size of the symbol to visually help our users distinguish different type of airports. Right-click on a category and select

Change size

.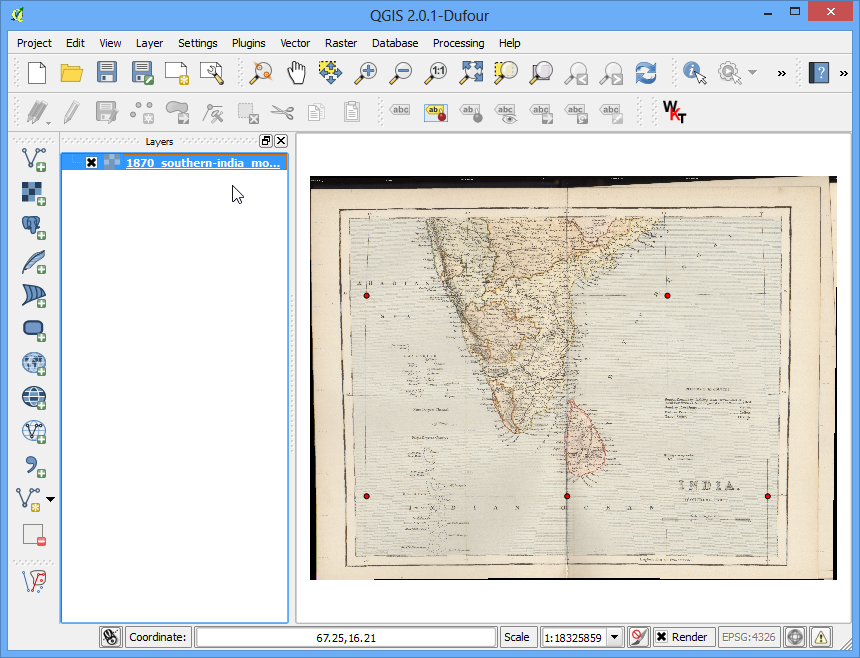 Set the

Size

value to

3

for the

Large

Airport

category.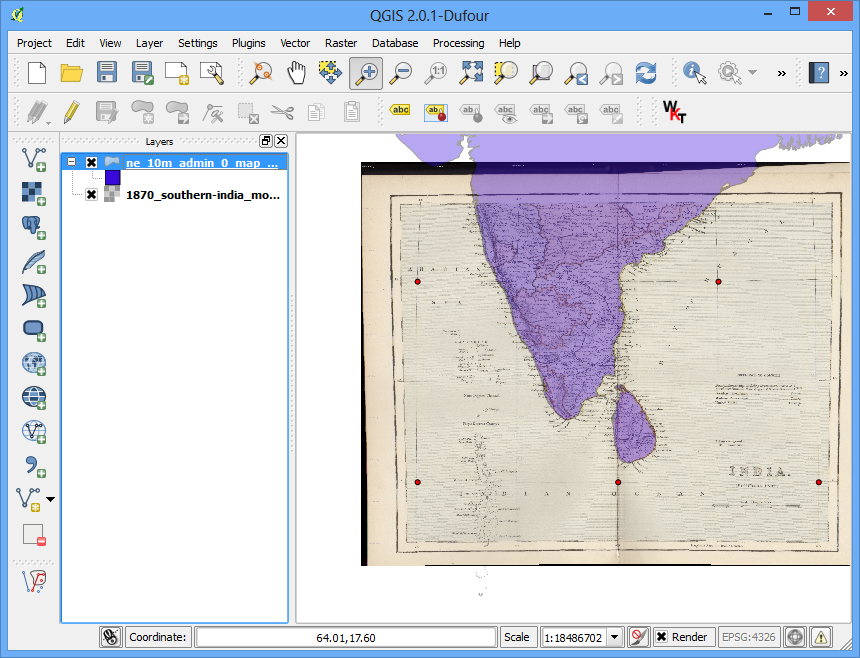 Similarly, set the

Size

to

2

for

Mid

Airport

and

1

for

Small

Airport

.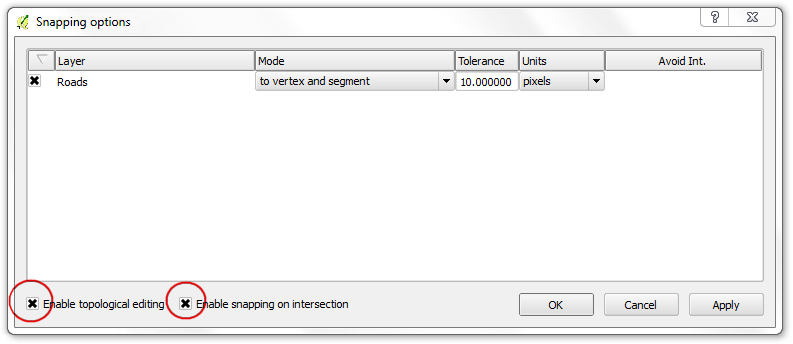 For a complete map, we also need to label each airport. Switch to the

Labels

tab in the

Properties

dialog. Select

Show

labels

for

this

layer

and choose

iata_code

as the value for

Label with

. We will also set

Rendering

option so that the labels only appear when the user is sufficiently zoomed in. Check

Scale-based visibility

under

Label options

. Enter

1

as the

Minimum

scale and

10000000

as the maximum scale. This setting will render the labels only after the user has zoomed in more than

1:10000000

scale and will be visible till

1:1

scale.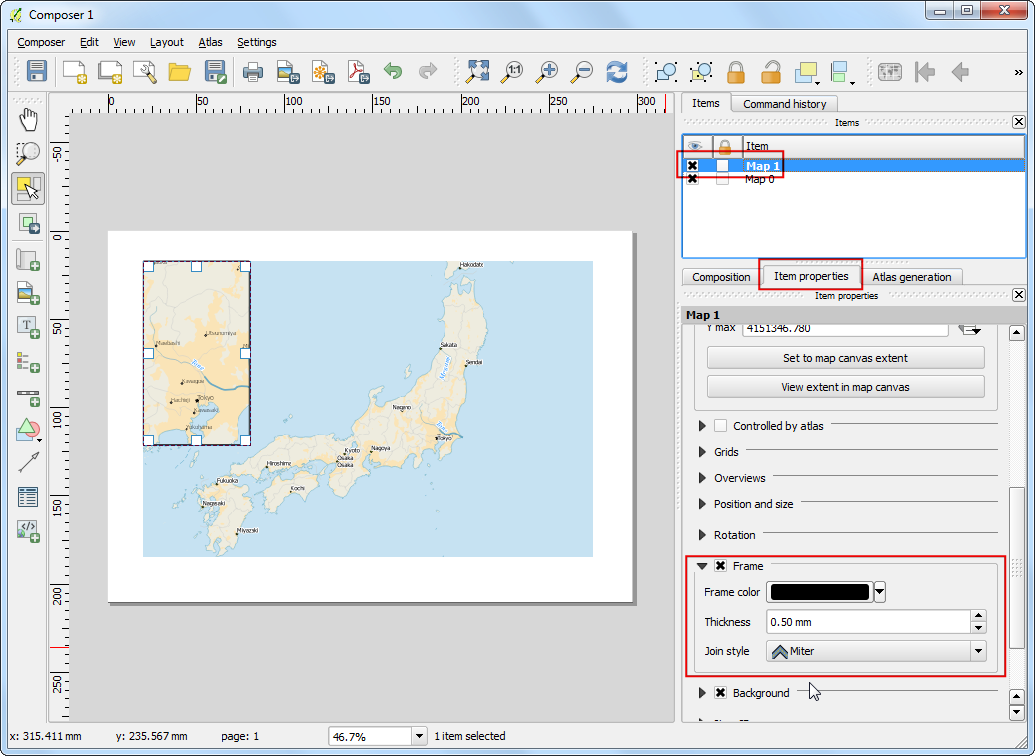 As we are using circles to depict the airports, we need to ensure that the labels don't overlap with the circles. Go to the

Placement

tab in the

Labels

dialog and set the

Placement

to

Cartographic

. Select

From

symbol

bounds

as

Distance offset from

. Click

OK

.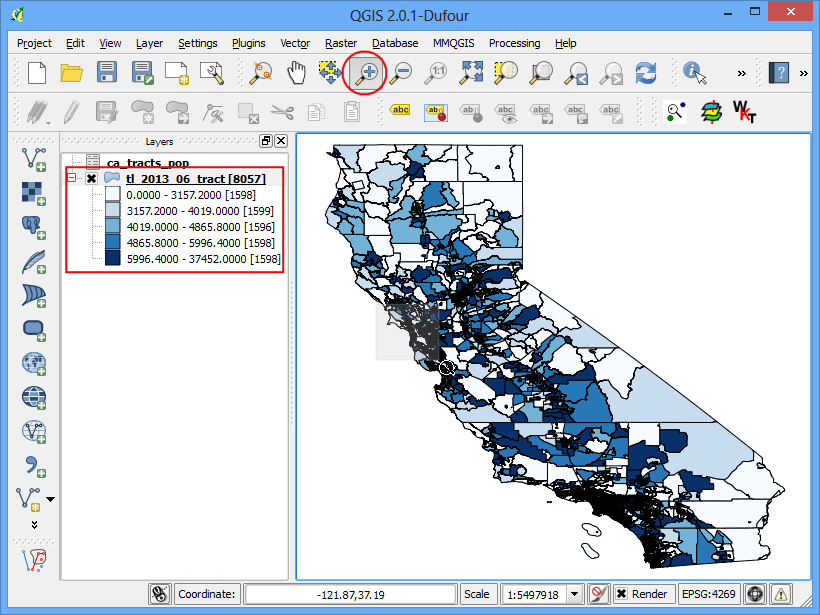 Our map is now ready. This is a good time to save our work. Go to

Airports

as the name of the project.
. Enter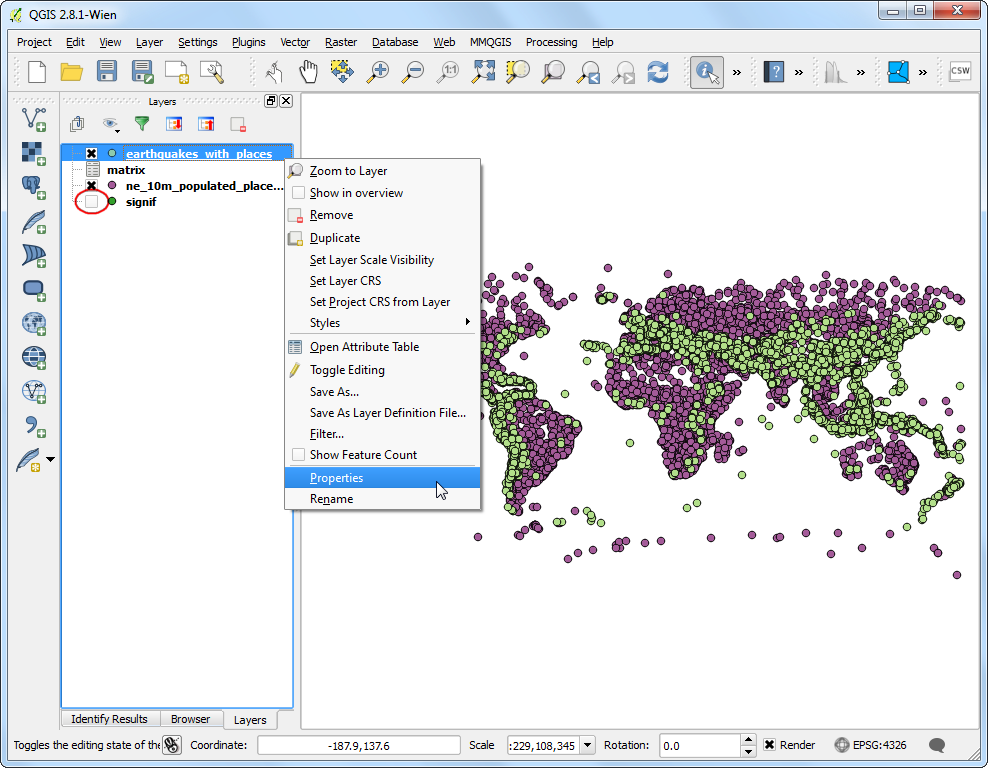 Now we are ready to export our project to a web map. Install the

qgis2web

plugin by going to (See Uso de complementos for more details on installing plugins in QGIS). Once the plugin is installed, go to .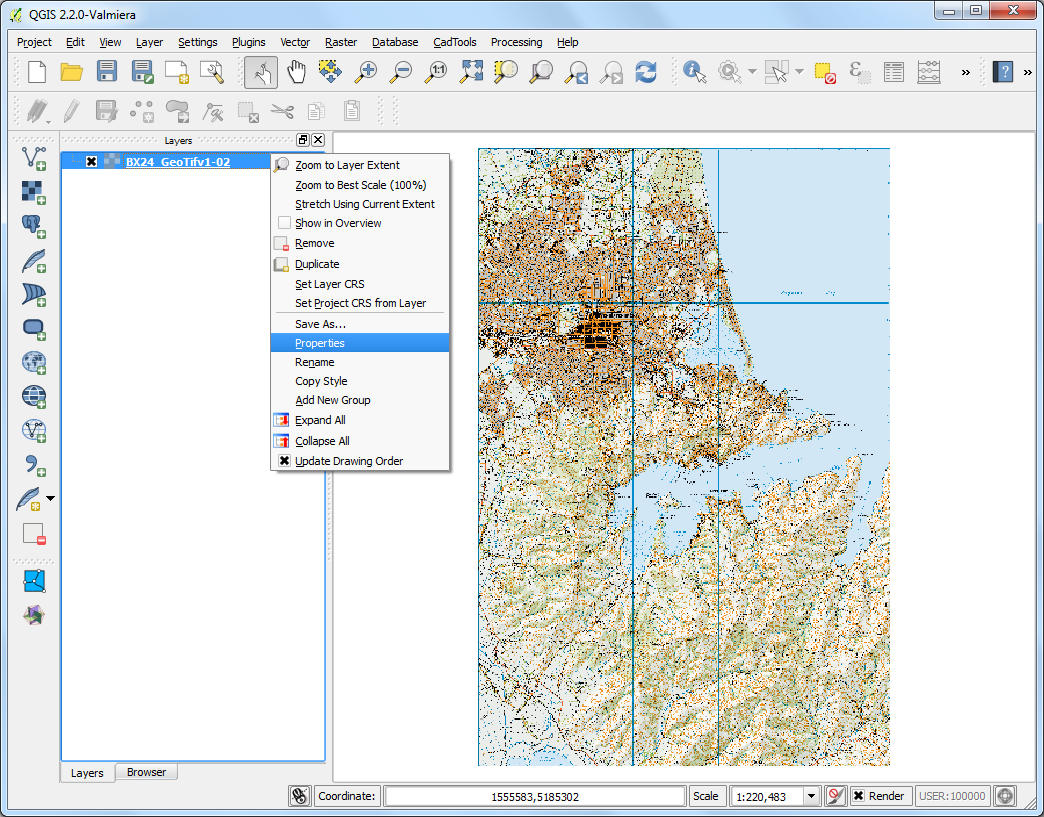 In the

Export to web map

dialog, check

Add layers list

in the bottom panel under the

Appearance

section. Also select

ne_10m_airports:

iata_code

as the field for

Label search

. Check the

Show popups on hover

to allow display of info-windows on hover. We can also set a basemap so the users have more context when looking at the airports layer. Select

OSM

B&W

to use a black-and-white themed basemap create using OpenStreetMap data. You also have an option to choose from either

OpenLayers

or

Leaflet

as the web mapping library. We will restrict this tutorial to use the

OpenLayers

library. Click

Update Preview`

to see how your exported map will look like. Before we do the actual export, we need to set the

Export folder

. You can select a folder of your choice and click

Export

.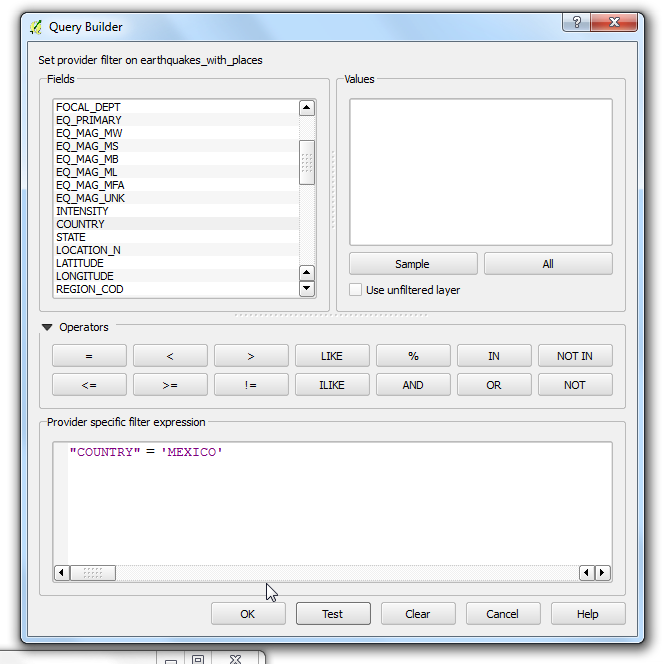 Once the export is complete, the default browser for your computer will open and show the interactive web map.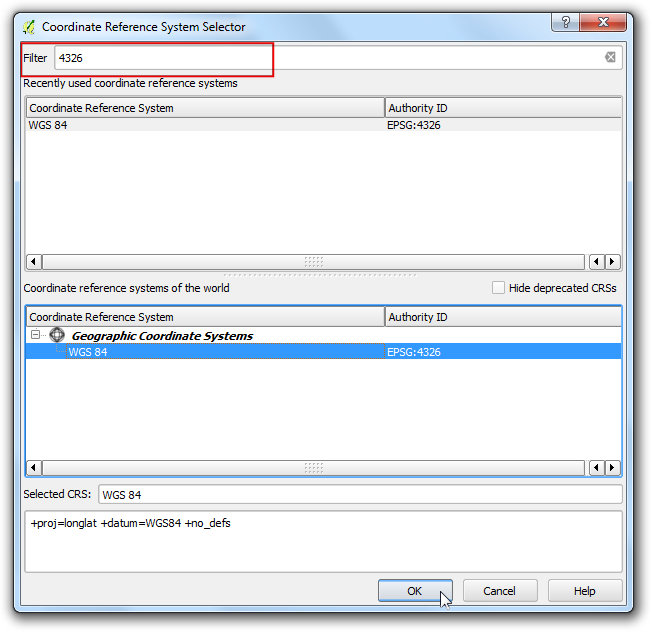 Your web map is now ready for publishing.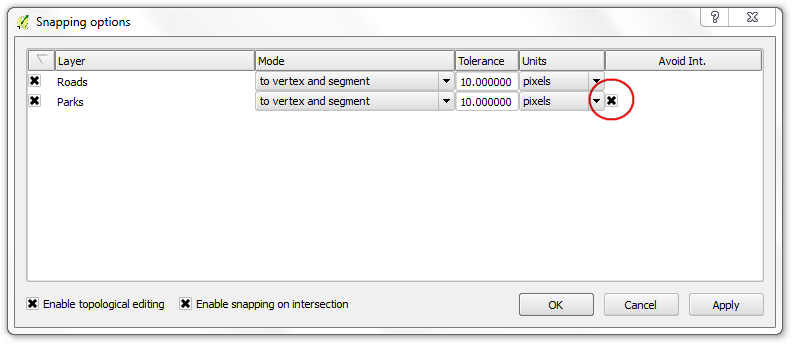 The

qgis2web

plugin has many limitations and it cannot do everything that the powerful web mapping libraries

OpenLayers

and

Leaflet

can do. This process can act as the starting point in your web mapping process and save you valuable time by creating a basic template from which you can further customize the web map. To highlight the fact that the output created from this process can be readily changed to suit your requirement - we will make a simple change to the web map to zoom to a particular airport when the user initially loads the map. On your computer, go to the folder where the web map was exported. Locate the

resources

folder and open

qgis2web.js

file in a text editor.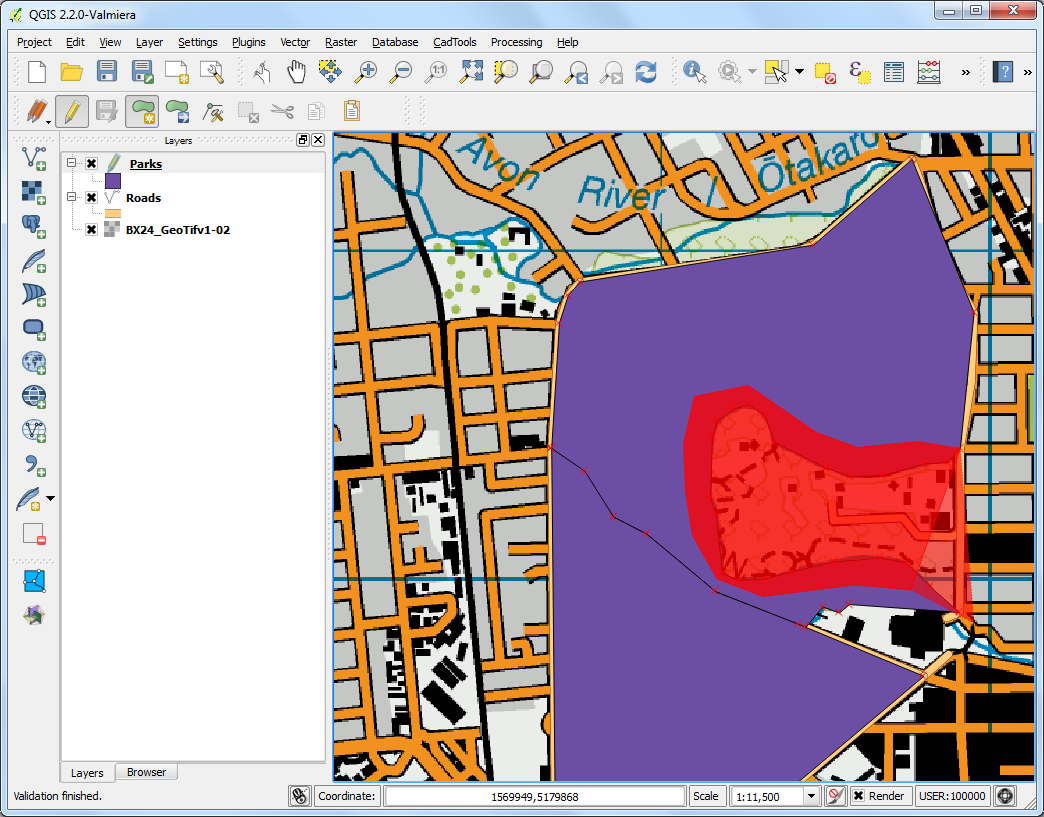 Locate the line where the

map.getView().fit()

function is called and add the following code after that. This new line of code instructs the web browser to center the map on the coordinates of Paris. Save the changes to the

qgis2web.js

file.
map.getView().setCenter(ol.proj.fromLonLat([2.35, 48.85]))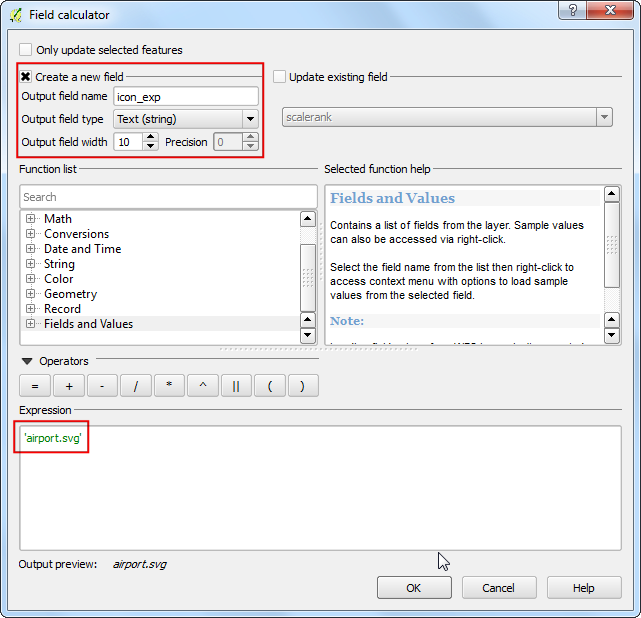 Refresh your browser and see that the web map will load with Paris at the center. This is a trivial example, but you can see how you can use any function available in the

OpenLayers

or

Leaflet

libraries to customize the web map.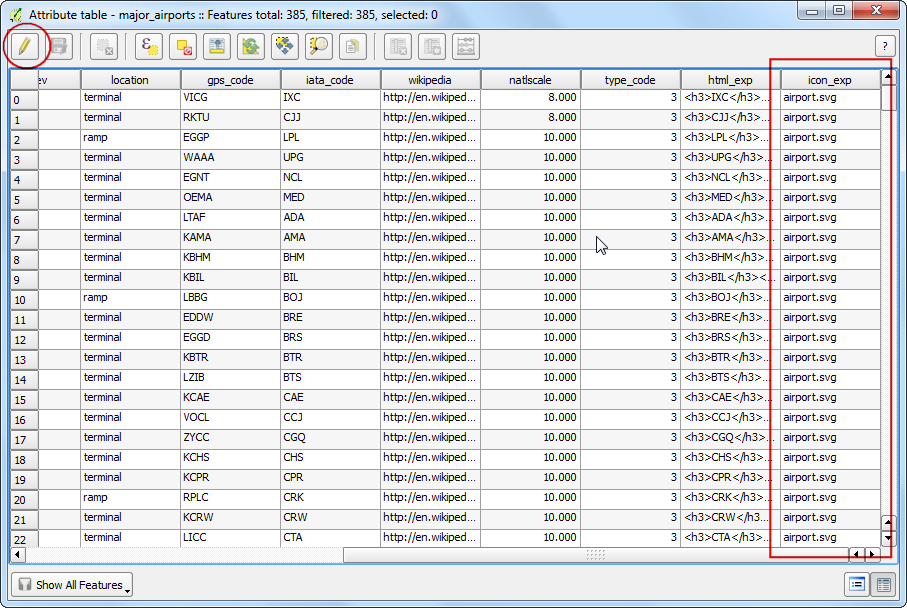 The exported map resides on your computer. While you can see it in action, it is not very useful since you cannot share it anyone. For others to be able to see the map, you need to upload it to a web server. While the upload process will vary on the type of server you have access to - a cheap and easy way to publish your map on the web would be to use any of the public cloud storage services. Amazon S3 is a popular storage service. You will need to sign up for an account and follow the instructions to create a bucket. Once a bucket is created, you can upload the contents of your exported folder to the bucket and set it to public. Here I created a bucket named

qgis-tutorials

and uploaded the contents of my exported folder to a sub-folder named

qgis2web

. You can access the resulting map at http://s3.amazonaws.com/qgis-tutorials/qgis2web/index.html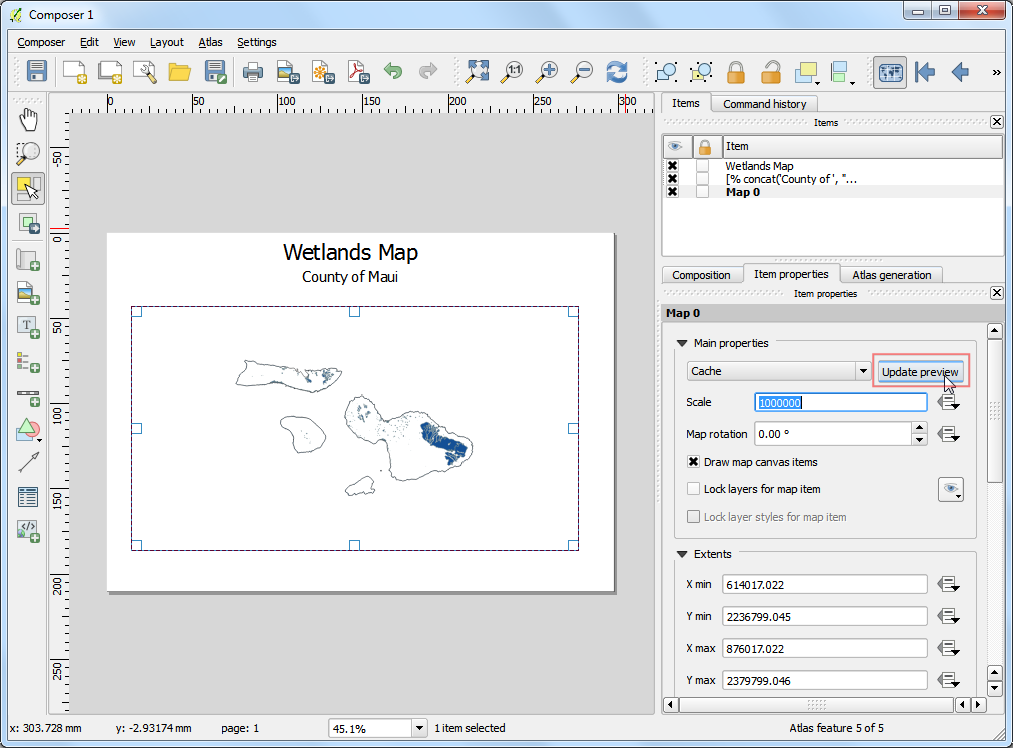 Similarly, Google also offers a cloud storage service called Google Cloud Storage. Once you have created an account and enable billing, you can create a bucket and upload objects to the bucket. I create a bucket and sub-folder similar to Amazon and set the folder to public. The resulting map can be viewed at https://storage.googleapis.com/qgis-tutorials/qgis2web/index.html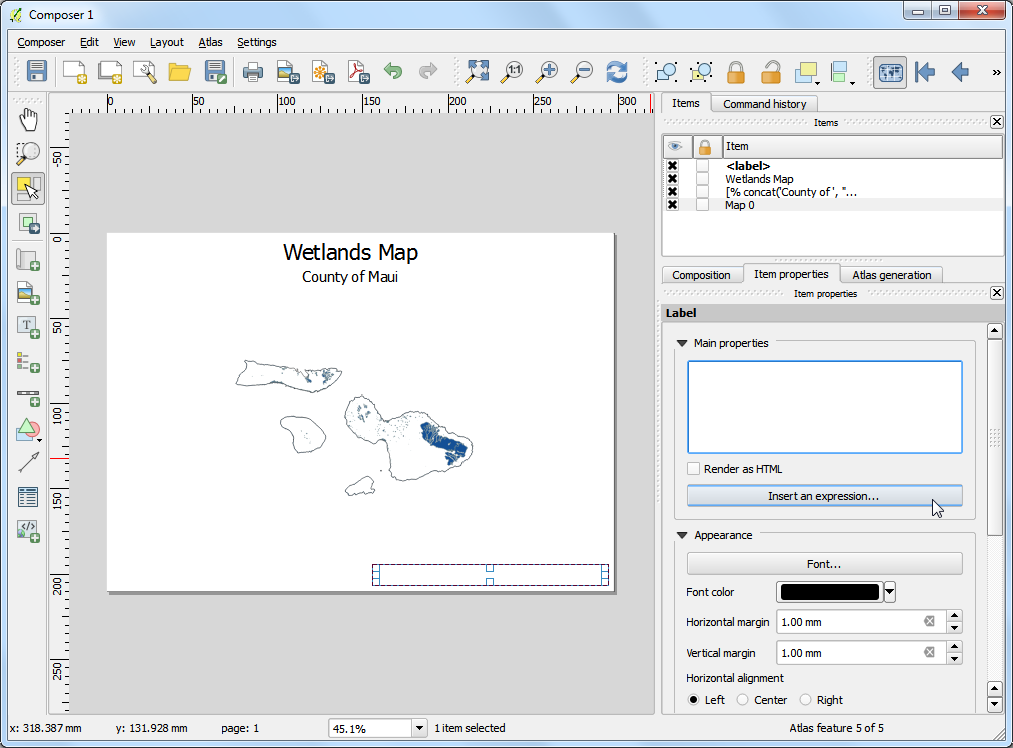 If you liked tutorials on this site and do check out
spatialthoughts.com
for more free resources.
comments powered by