Maparea Web cu ajutorul QGIS2Web
Internetul este un mediu excelent pentru a publica datele dvs. cartografice și pentru a le face accesibile altor utilizatori. Crearea unei hărți web este un proces foarte diferit față de crearea unui GIS. Utilizatorii GIS nu sunt, de obicei, programatori web și de aceea, crearea unei hărți web care să aibă aceeași calitate ca și cea dintr-un GIS reprezintă o provocare. Din fericire, există instrumente disponibile pentru a vă traduce cu ușurință munca din QGIS într-o hartă web. În acest tutorial, veți învăța cum să utilizați pluginul QGIS2Web în cadrul proiectului QGIS, pentru a crea o hartă web utilizând bibliotecile OpenLayers sau Leaflet.
Privire de ansamblu asupra activității
Vom crea o hartă web Openlayers, globală, a aeroporturilor.
Alte competențe pe care le veți dobândi
Cum se utilizează controlul grafic de Editare din QGIS, pentru a ascunde anumite câmpuri și pentru a seta tipuri personalizate.

Cum se poate crea un câmp virtual cu ajutorul Calculatorului de Câmpuri

Crearea de etichete pentru funcțiile care apar numai la o anumită scară.
Procedura
Deschideți QGIS și mergeți la Straturi ‣ Adăugare Strat Vectorial. Navigați în locația unde s-au extras fișierele, apoi selectați ne_10m_airports.zip. Clic pe OK.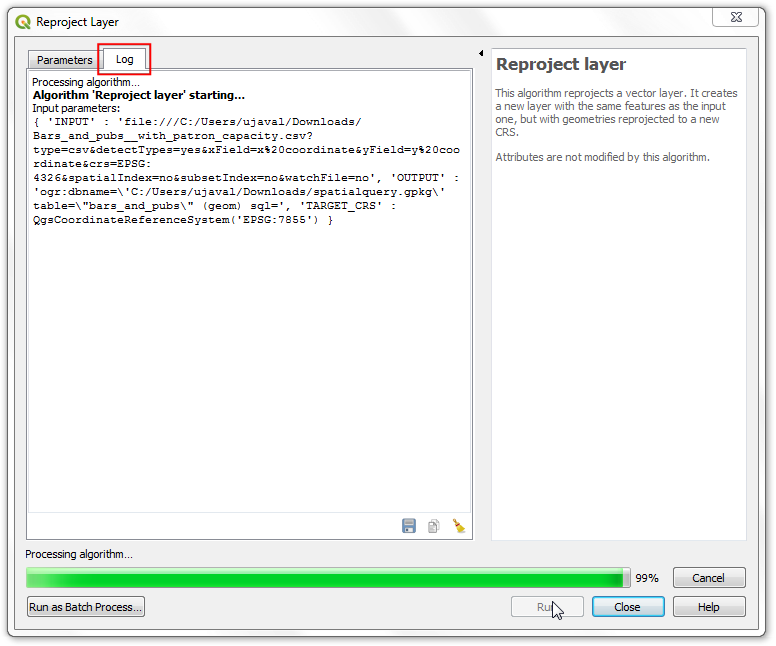 Vom crea acum o hartă în QGIS care arată și se comportă în harta web exact așa cum ne-ar plăcea. Pluginul qgis2web va folosi replicarea setărilor QGIS și va crea automat harta web, fără să avem habar despre bibliotecile de mapare web. Când un utilizator dă clic pe marcajul unui aeroport, dorim ca o fereastră informativă să afișeze informații utile despre locația respectivă. Această informație este deja prezentă în tabela de atribute a straturilor ne_10m_airports. Faceți clic dreapta pe stratul ne_10m_airports, apoi selectați: guilabel:Properties.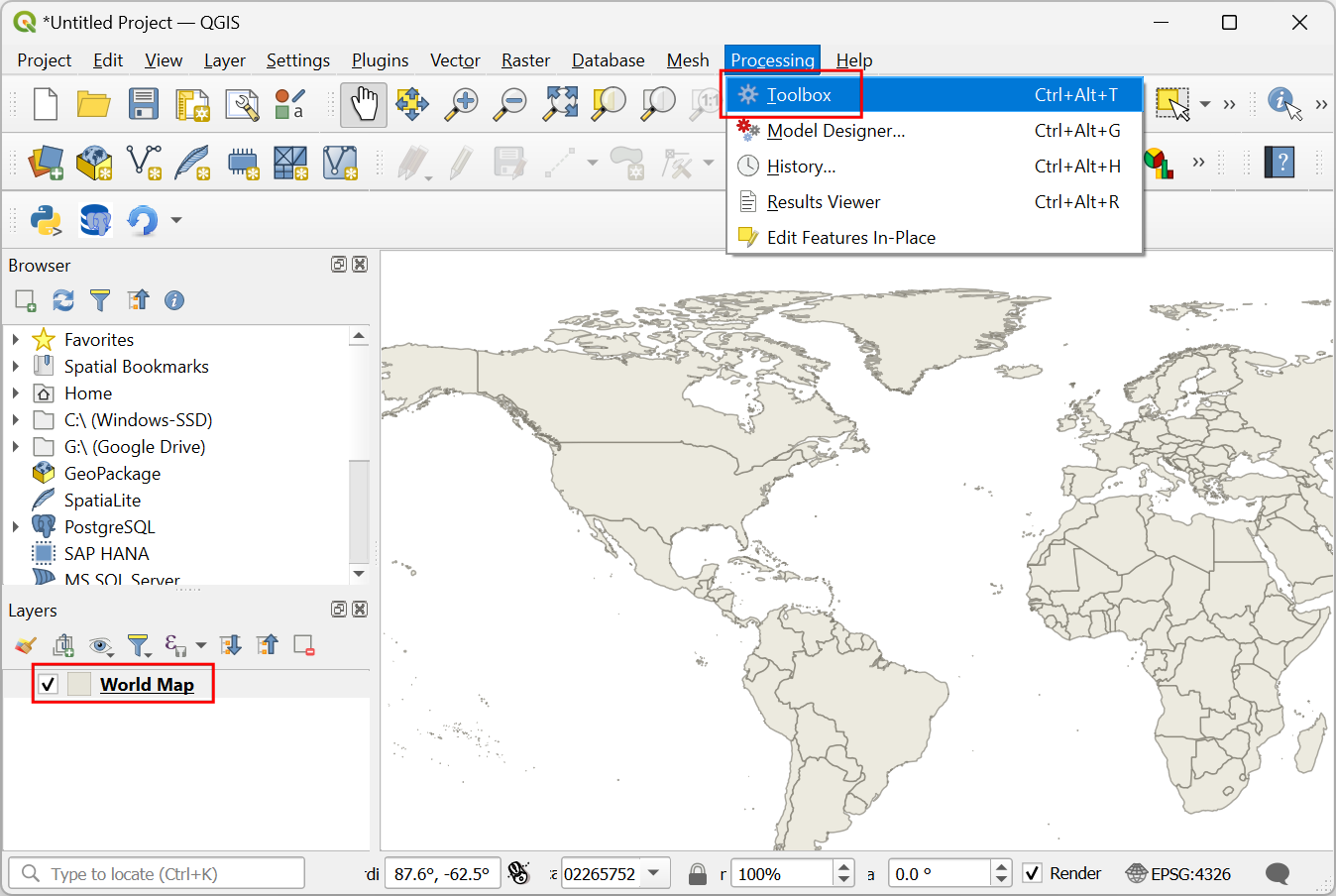 Mergeți la fila: guilabel:Câmpurilor. Observați diferitele atribute existente în strat. Unele dintre acestea nu sunt relevante pentru utilizatorii hărții noastre web, de aceea vom alege să le ascundem. Vom păstra câmpurile type, name, iata_code, wikipedia și le vom ascunde pe celelalte. Faceți clic pe butonul de Editare text din coloana de Editare control grafic a câmpului `scalerank.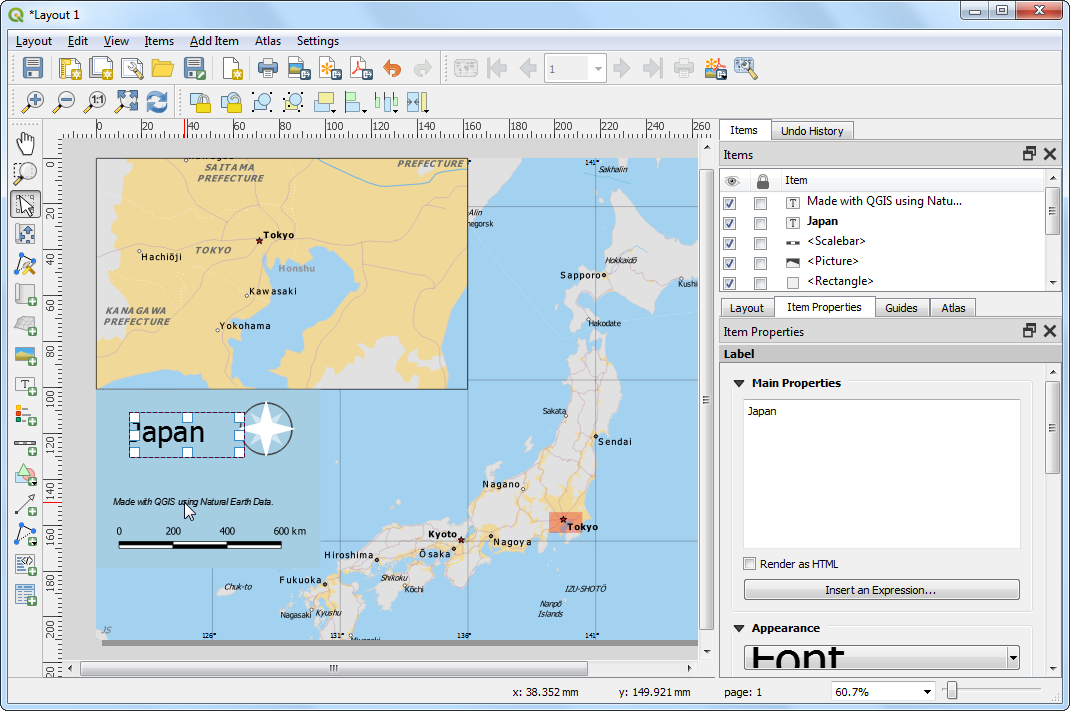 In the

Edit Widget Properties

dialog, choose

Hidden

as the type. Click

OK

.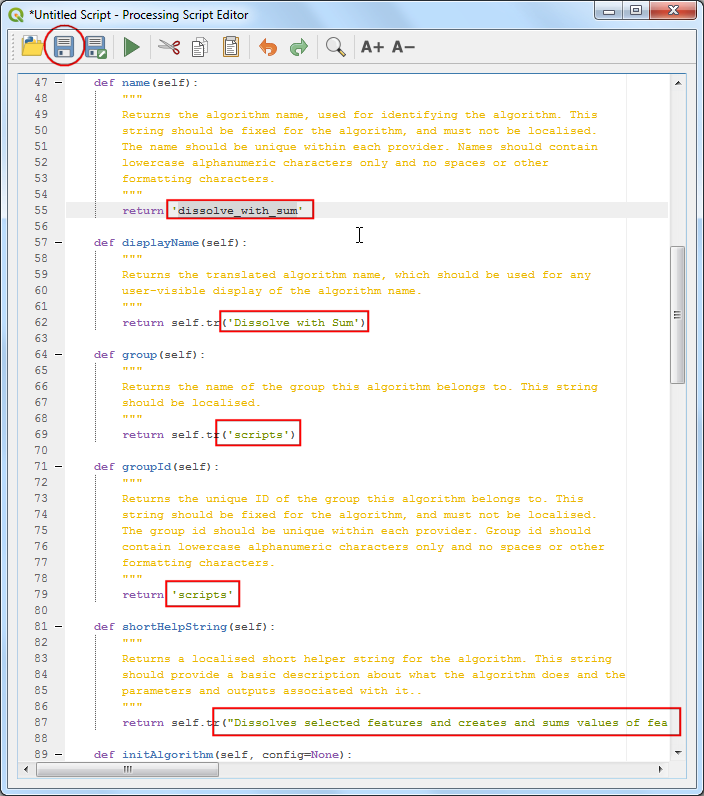 Similarly set other fields to Hidden type. As you may have notices, there are other field types available that allow us to set how the fields appear to the users of our map. Click

Edit Widget

for

wikipedia

field.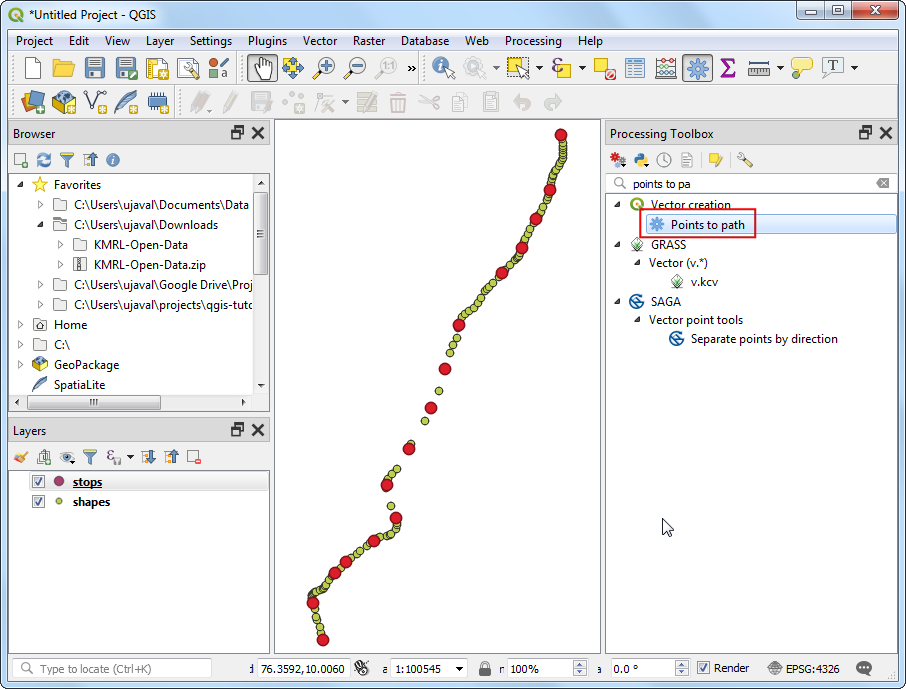 Select

Web

View

as the field type. This type indicates that the value contained in this field is a URL.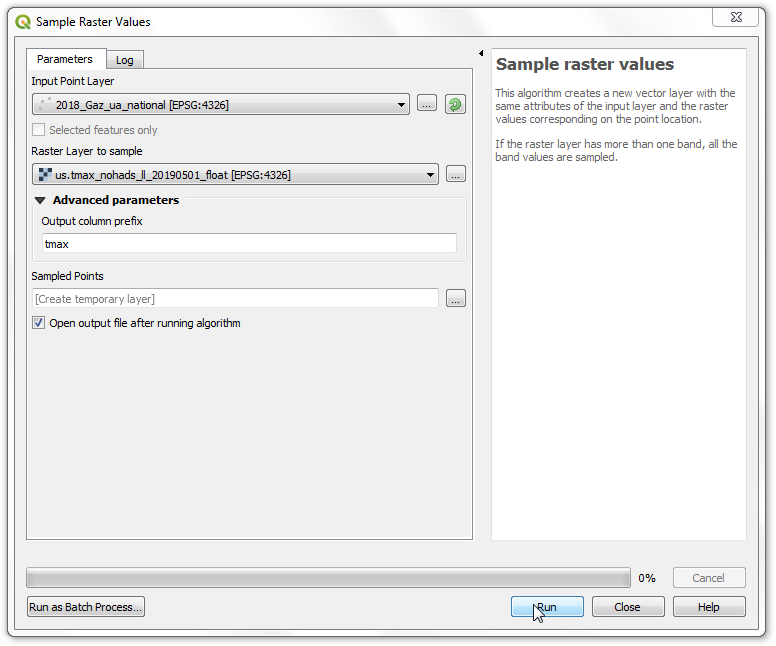 We can also use the

Alias

column to indicate an alternate name for the fields without actually changing the underlying data table. This is useful to give more user-friendly field names to the users of our map. Add aliases as per your choices and click

Ok

.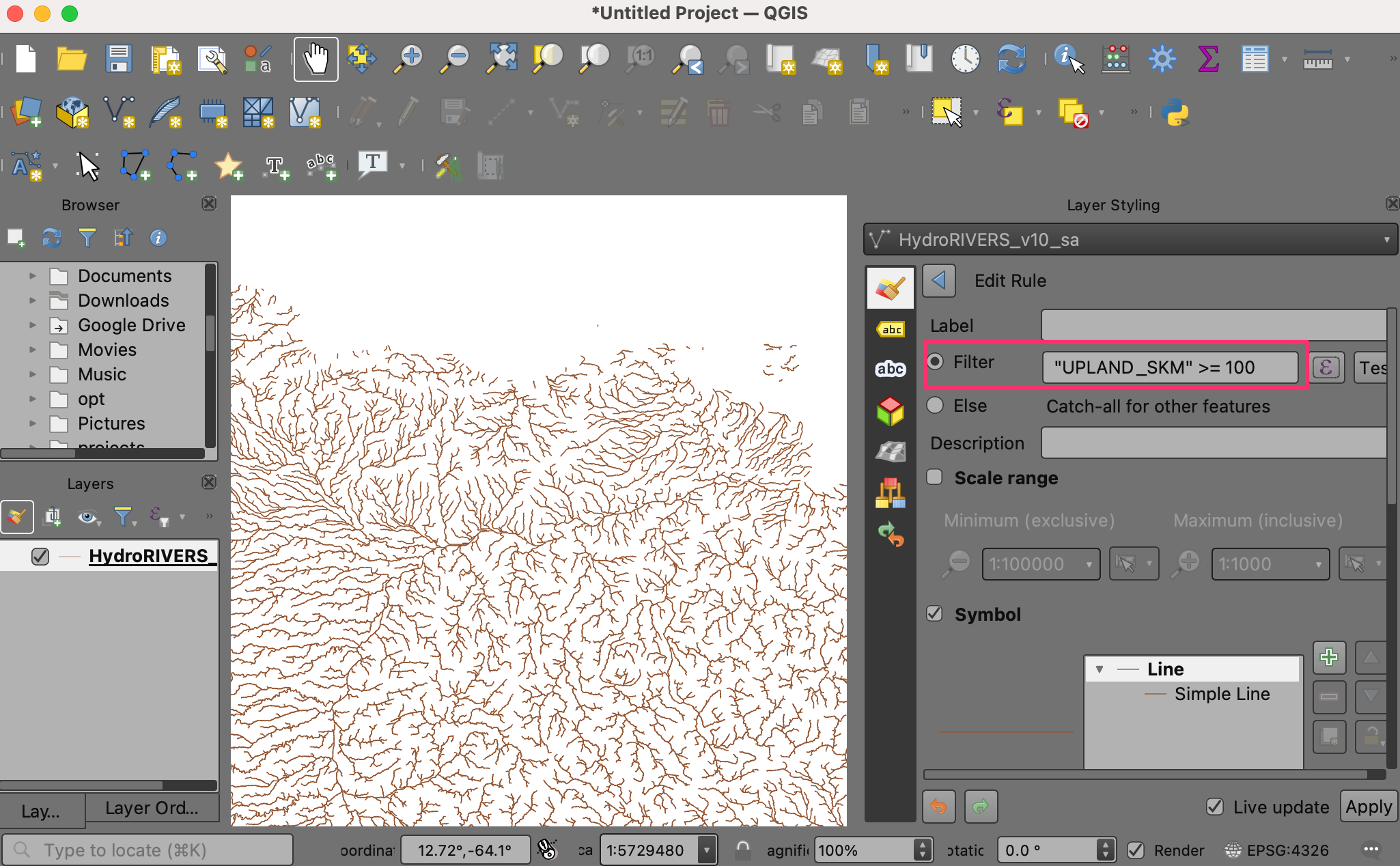 Back in the main QGIS window, choose the

Identify

tool and click on any point. The

Identify Results

panel will display the nicely formallted attributes with the newly added aliases. You will notice that the hidden fields do not appear in the results.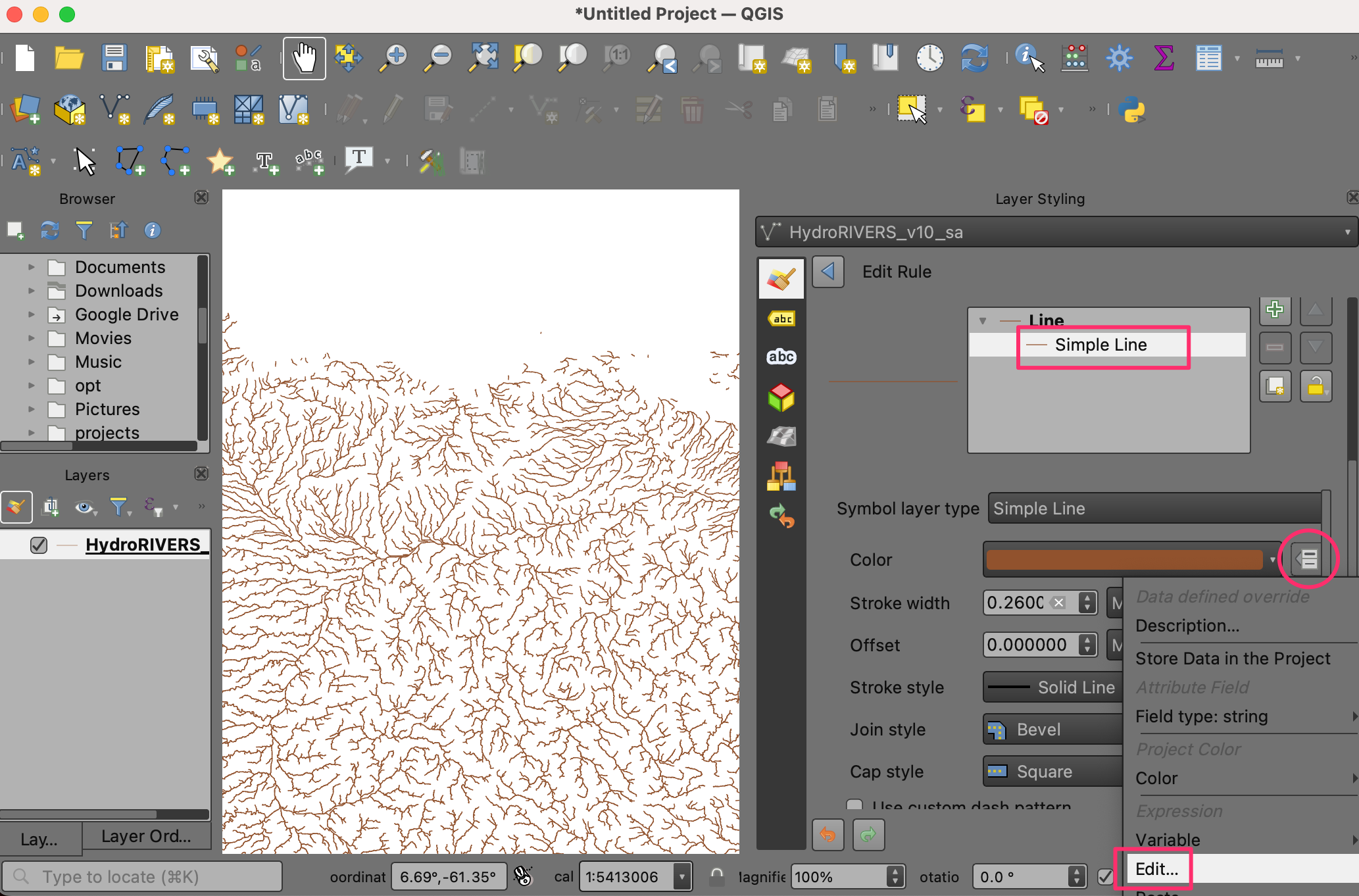 While this method is useful, there is one limitation. We are not able to change the order of the fields. One way to overcome this limitation is to create a

Virtual

Field

. In our case, if we wanted the

type

field to appear at the end of the info window, we can simply add a new virtual field the end and hide the original

type

field. While we are at it - we can also use an expression to better format the type values. Right-click the

ne_10m_airports

layer and choose

Properties

. Go to the

Fields

tab and click

Field Calculator

.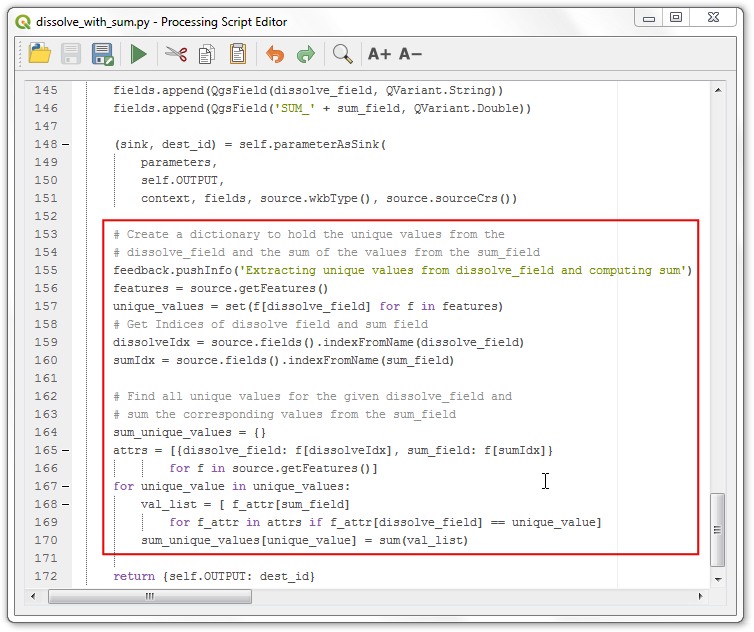 As the field names need to be unique, use

Type

as the new field name. Set the field type to

Text

(String)

with a length of

25

characters. The field

type

contains values such as

small

,

mid

,

large

etc. We can add an expression to change the case of the words to sentence case and append the word airport for better readability. Enter the following expression in the

Expression

box and click

OK

.
concat( title("type"), ' Airport')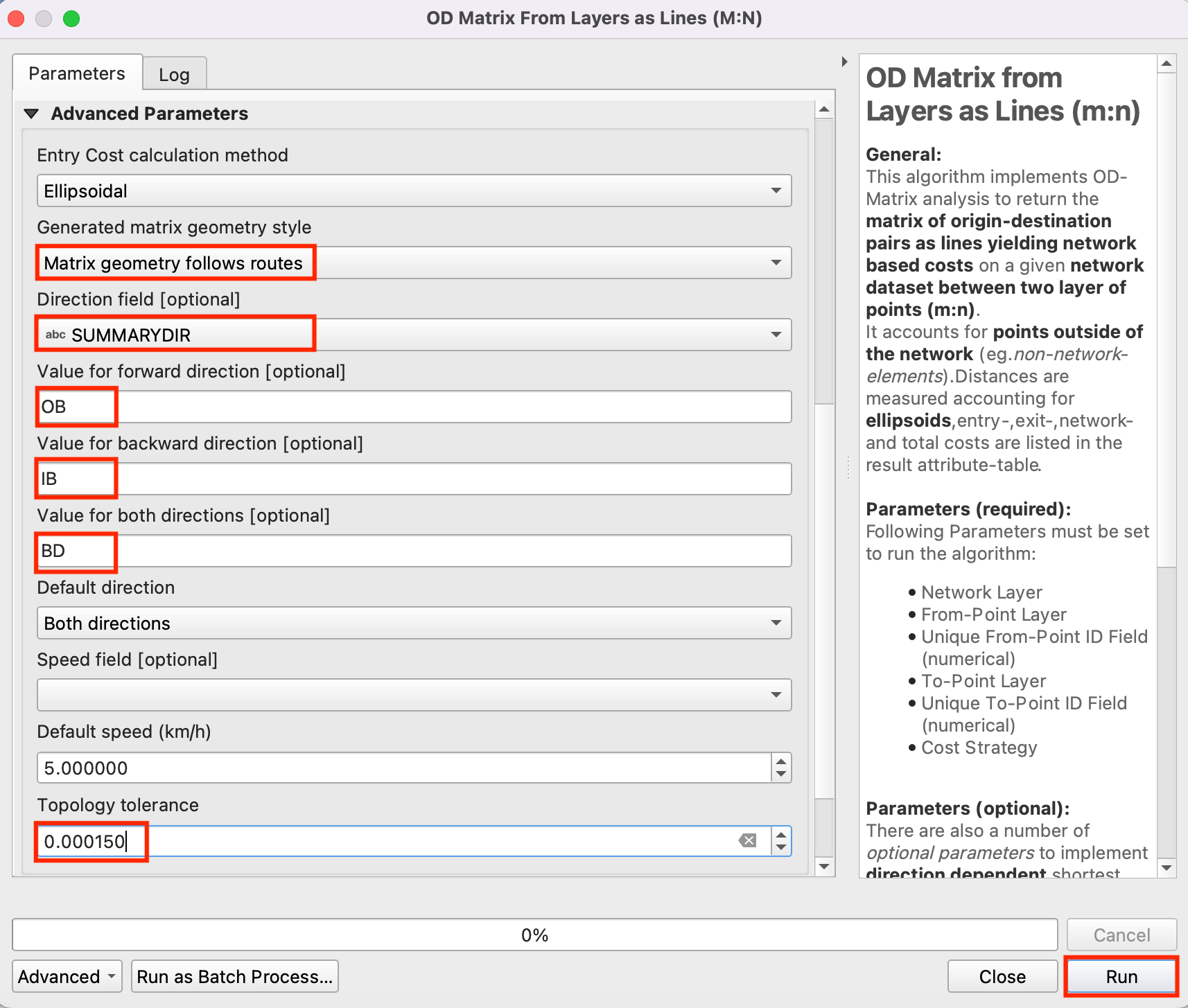 Now that we have a much better looking

Type

field, you can go ahead and set the

Edit Widget

for

type

field to

Hidden

.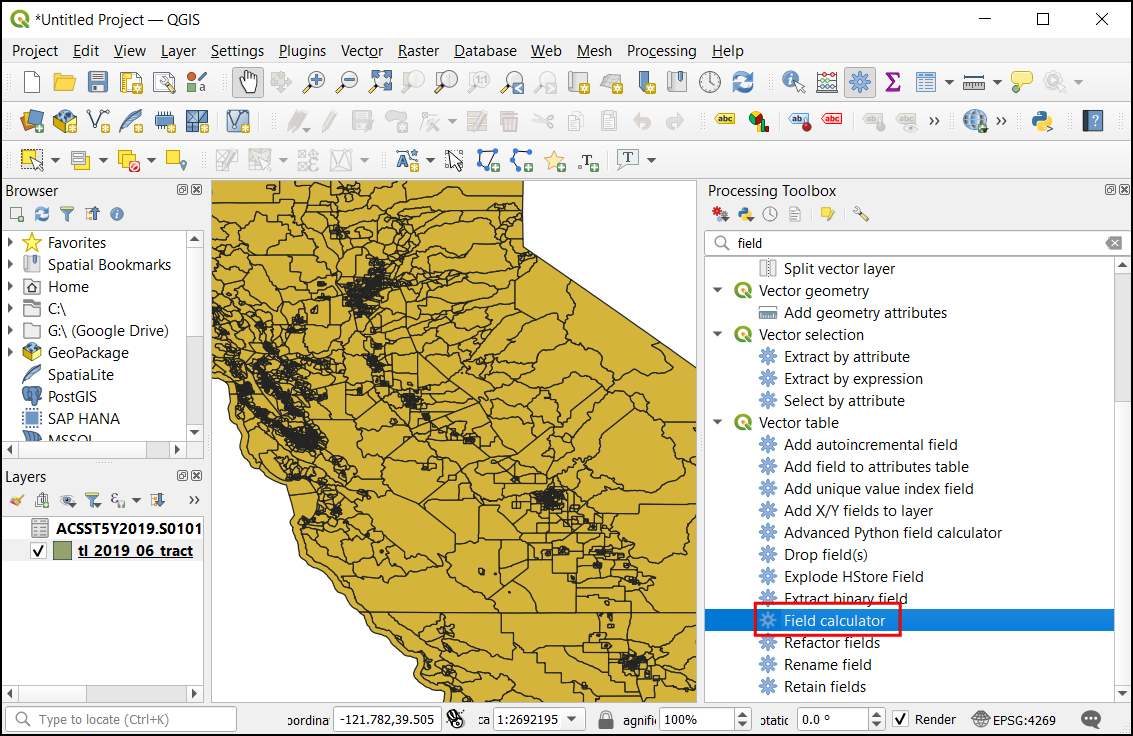 Use the

Identify

tool to verify that the attributes appear as expected.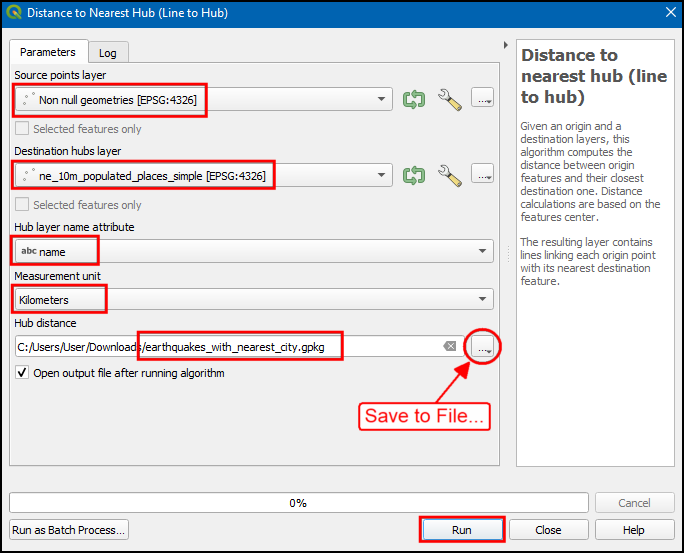 Now let's style our layer to be more visually appealing and informative. Right-click the

ne_10m_airports

layer and select

Properties

. Switch to the

Style

tab. Choose

Categorized

style and our virtual field

Type

as the

Column

. Click

Classify

.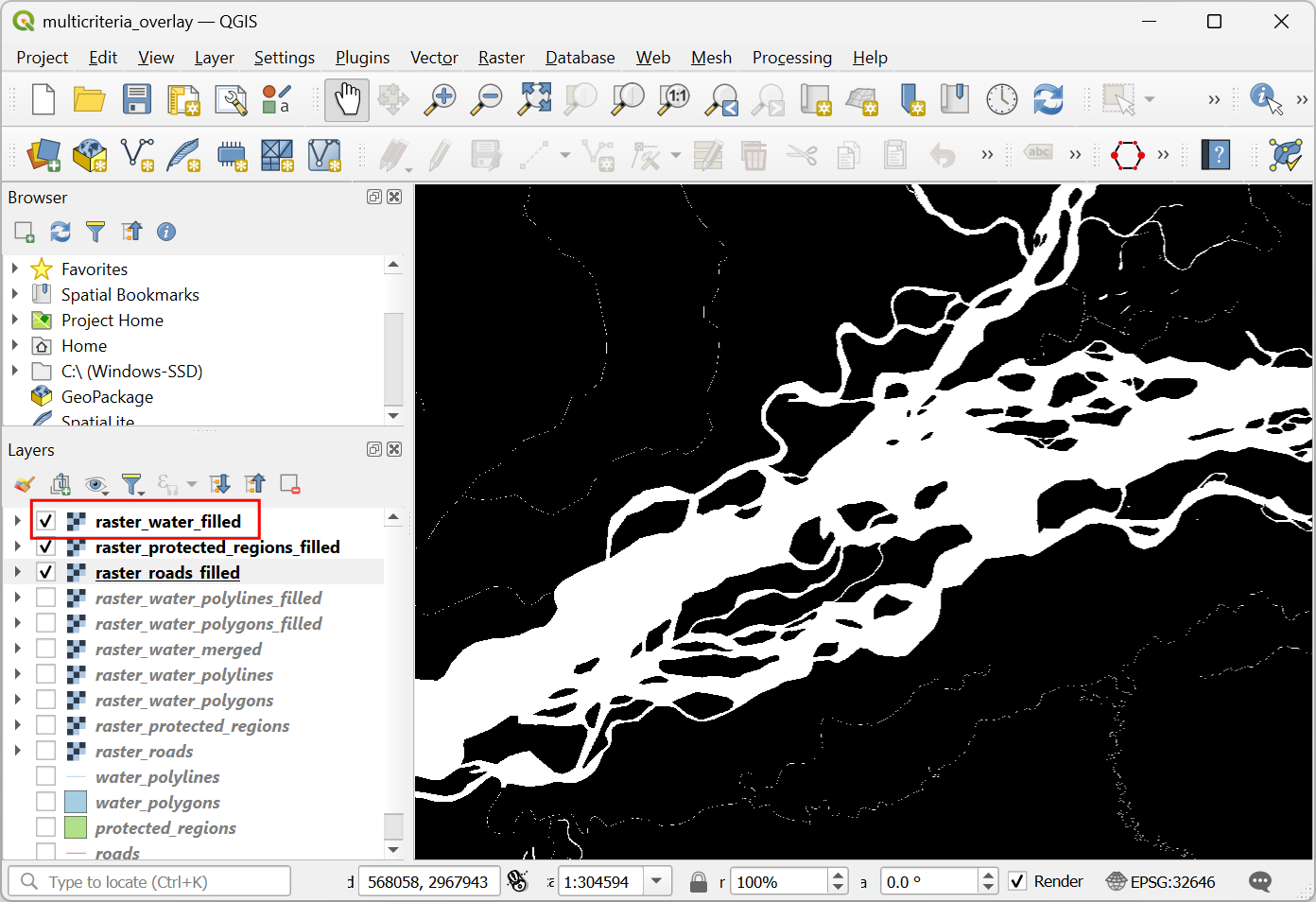 You will see a different colored circle gets assigned to a differnt type of airport. For the purpose of this tutorial, we will restrict the map to civilian airports. Hold the

Ctrl

key and select all categories for military airports. Once selected, click

Delete

.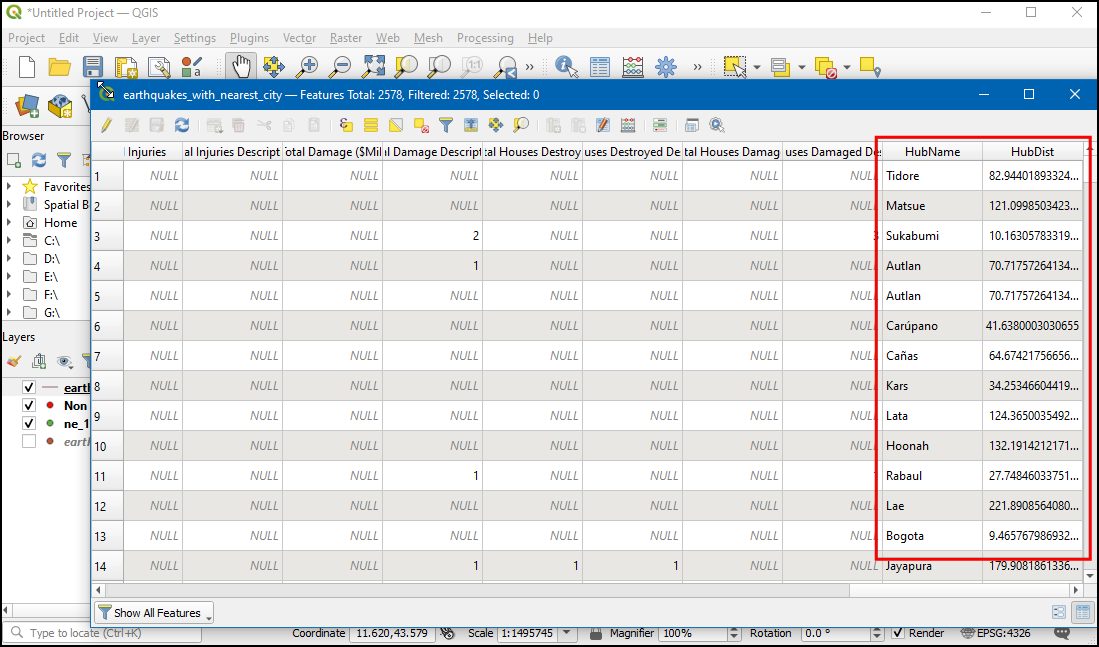 Apart from assigning a different color to the category, we can change the size of the symbol to visually help our users distinguish different type of airports. Right-click on a category and select

Change size

.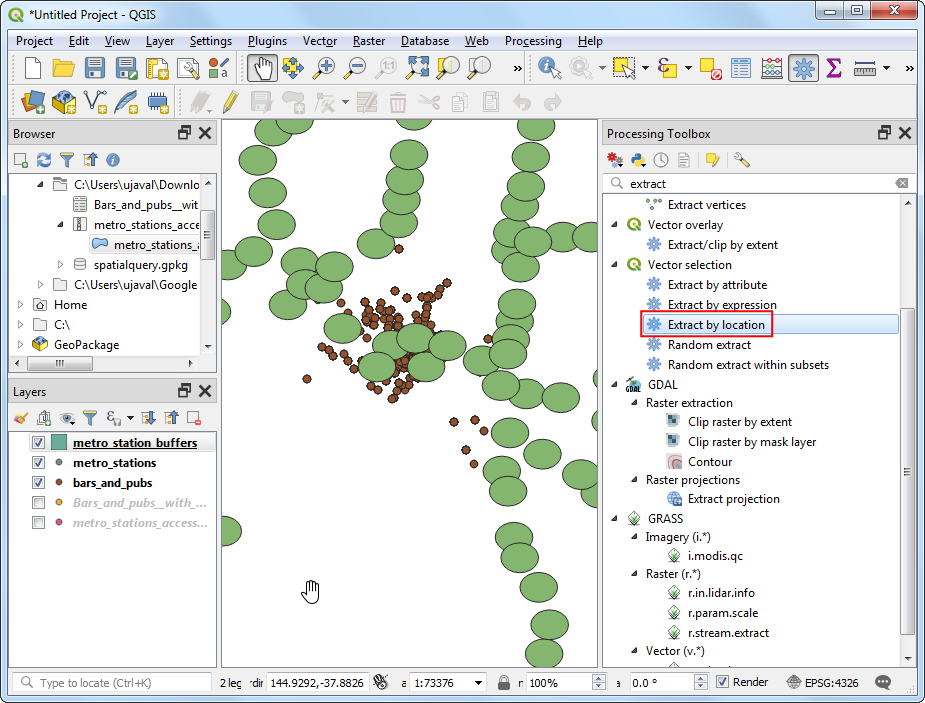 Set the

Size

value to

3

for the

Large

Airport

category.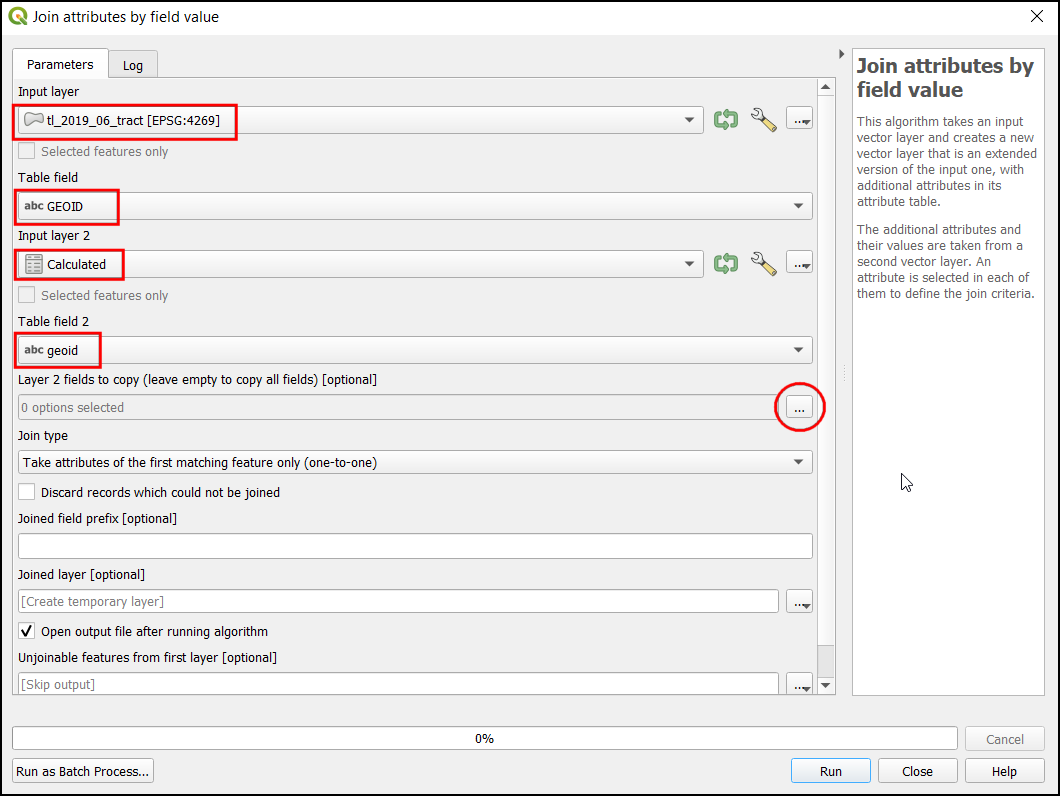 Similarly, set the

Size

to

2

for

Mid

Airport

and

1

for

Small

Airport

.
For a complete map, we also need to label each airport. Switch to the

Labels

tab in the

Properties

dialog. Select

Show

labels

for

this

layer

and choose

iata_code

as the value for

Label with

. We will also set

Rendering

option so that the labels only appear when the user is sufficiently zoomed in. Check

Scale-based visibility

under

Label options

. Enter

1

as the

Minimum

scale and

10000000

as the maximum scale. This setting will render the labels only after the user has zoomed in more than

1:10000000

scale and will be visible till

1:1

scale.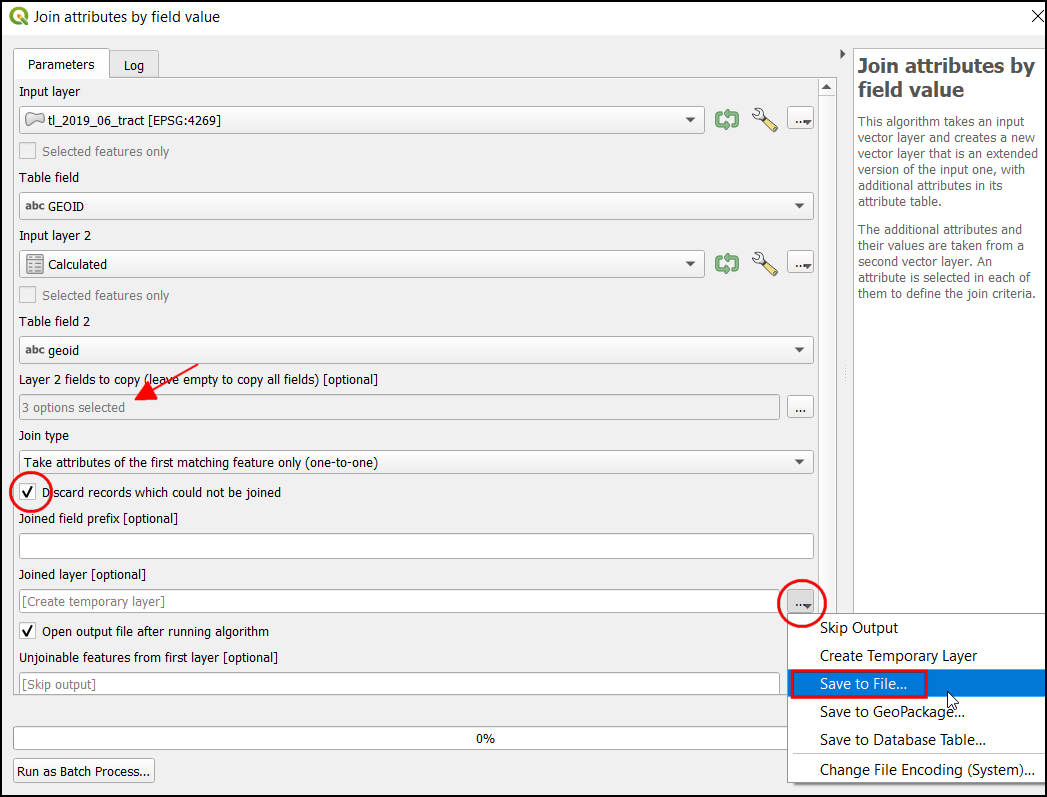 As we are using circles to depict the airports, we need to ensure that the labels don't overlap with the circles. Go to the

Placement

tab in the

Labels

dialog and set the

Placement

to

Cartographic

. Select

From

symbol

bounds

as

Distance offset from

. Click

OK

.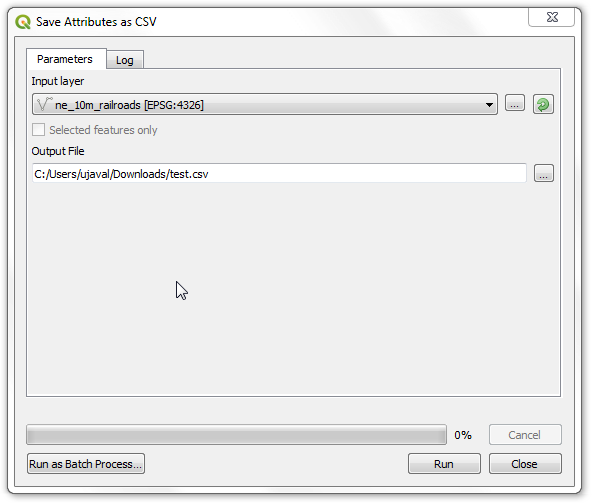 Our map is now ready. This is a good time to save our work. Go to

Airports

as the name of the project.
. Enter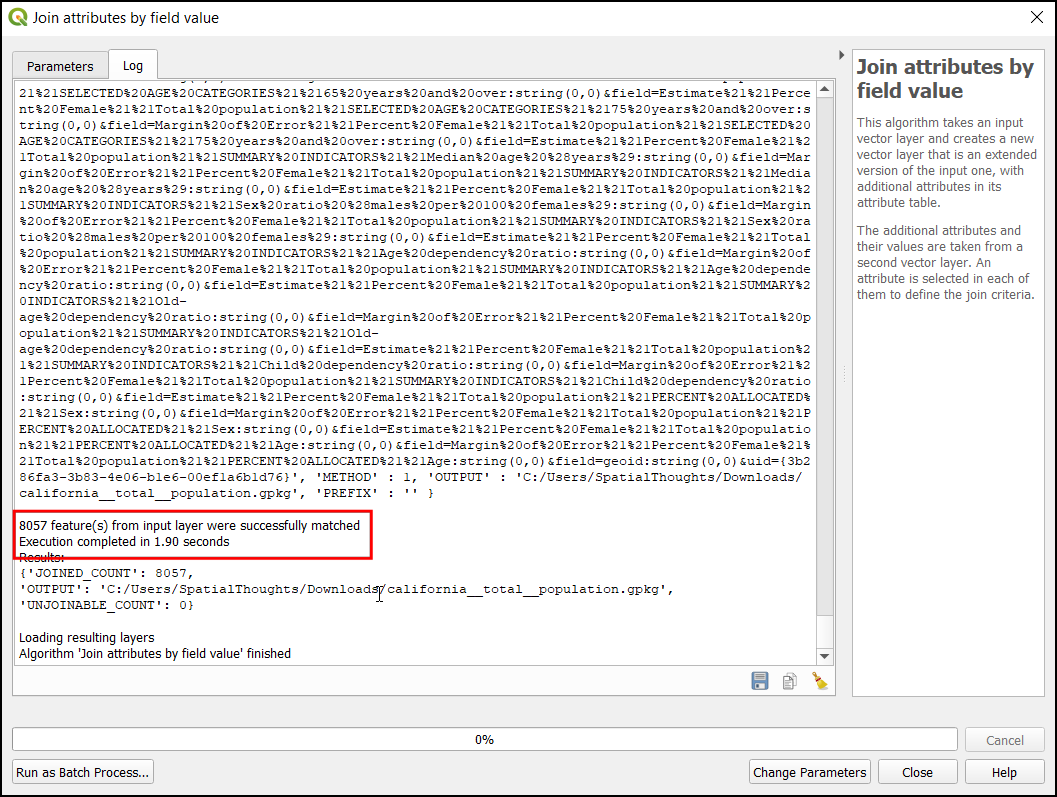 Now we are ready to export our project to a web map. Install the

qgis2web

plugin by going to (See Utilizarea Plugin-urilor for more details on installing plugins in QGIS). Once the plugin is installed, go to .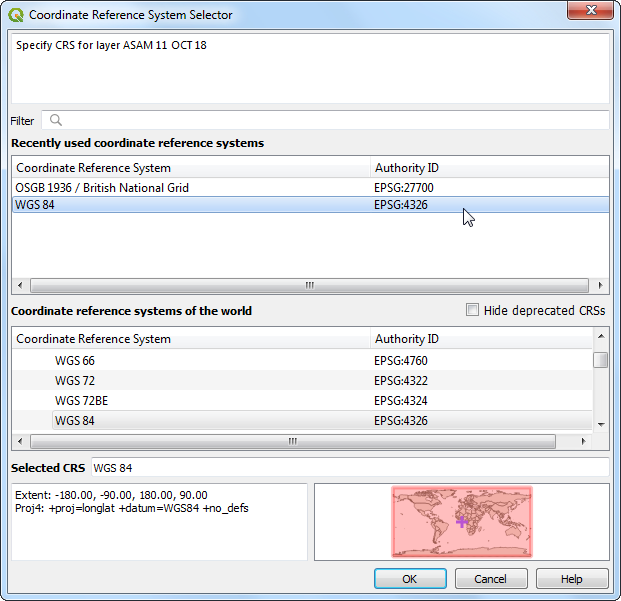 In the

Export to web map

dialog, check

Add layers list

in the bottom panel under the

Appearance

section. Also select

ne_10m_airports:

iata_code

as the field for

Label search

. Check the

Show popups on hover

to allow display of info-windows on hover. We can also set a basemap so the users have more context when looking at the airports layer. Select

OSM

B&W

to use a black-and-white themed basemap create using OpenStreetMap data. You also have an option to choose from either

OpenLayers

or

Leaflet

as the web mapping library. We will restrict this tutorial to use the

OpenLayers

library. Click

Update Preview`

to see how your exported map will look like. Before we do the actual export, we need to set the

Export folder

. You can select a folder of your choice and click

Export

.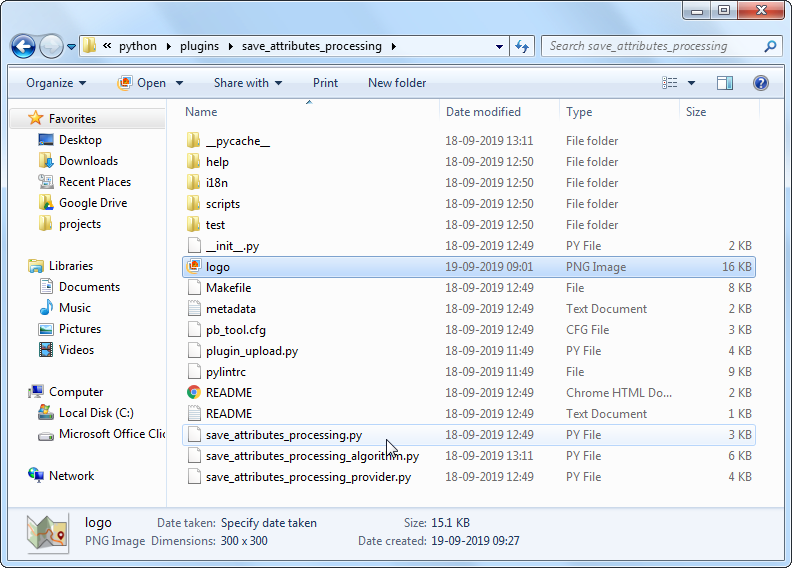 Once the export is complete, the default browser for your computer will open and show the interactive web map.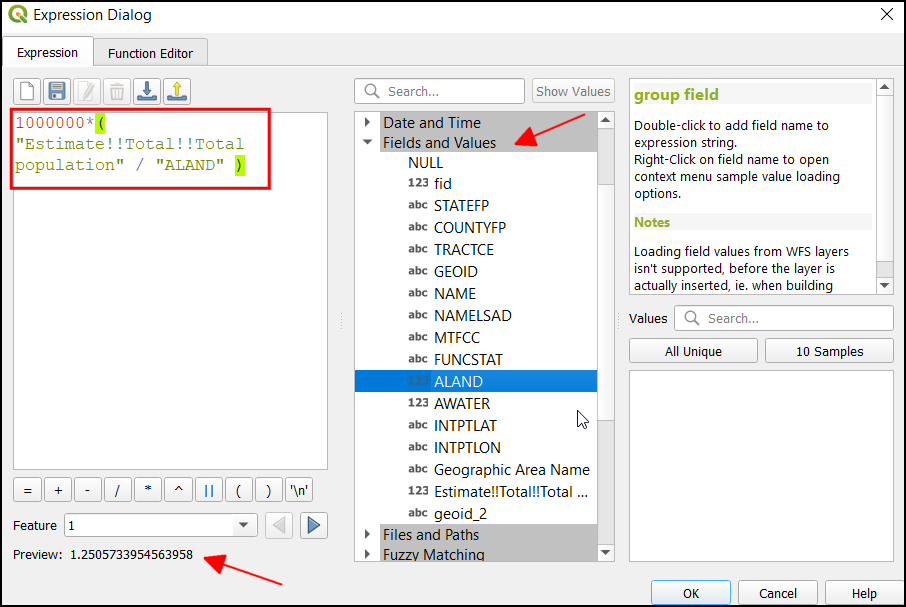 Your web map is now ready for publishing.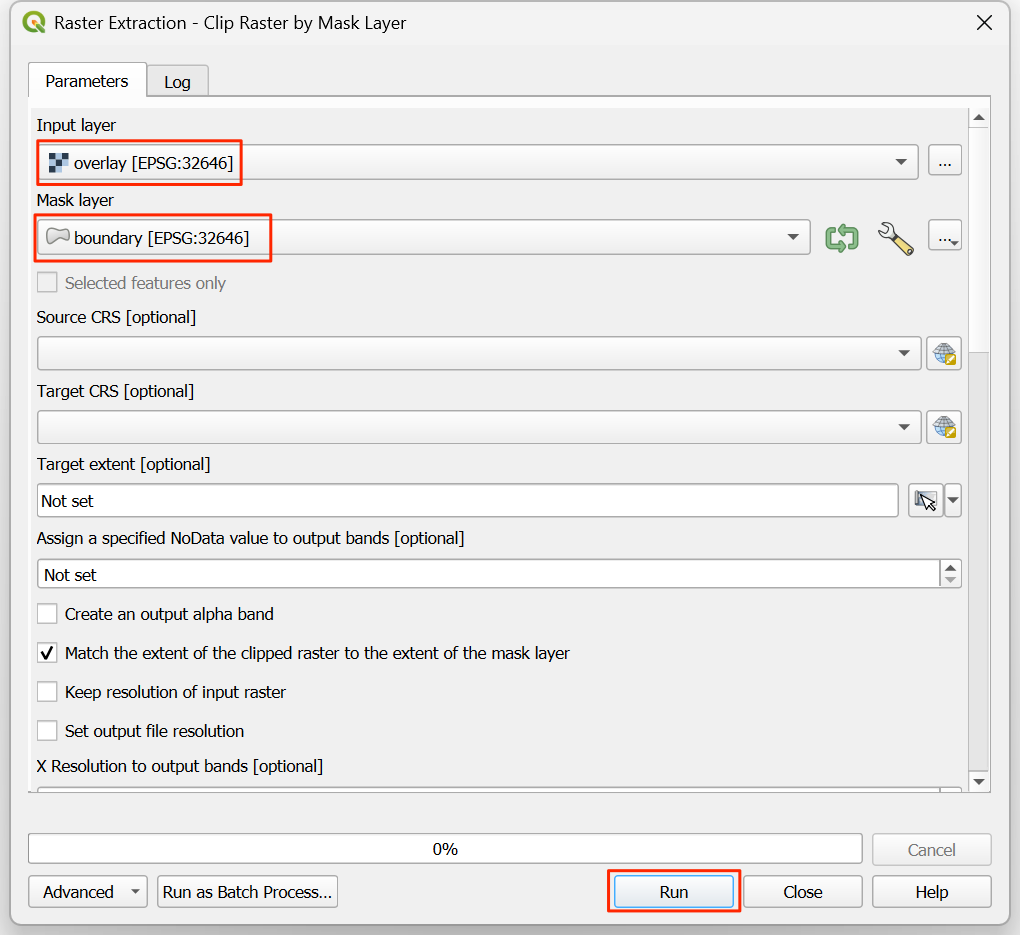 The

qgis2web

plugin has many limitations and it cannot do everything that the powerful web mapping libraries

OpenLayers

and

Leaflet

can do. This process can act as the starting point in your web mapping process and save you valuable time by creating a basic template from which you can further customize the web map. To highlight the fact that the output created from this process can be readily changed to suit your requirement - we will make a simple change to the web map to zoom to a particular airport when the user initially loads the map. On your computer, go to the folder where the web map was exported. Locate the

resources

folder and open

qgis2web.js

file in a text editor.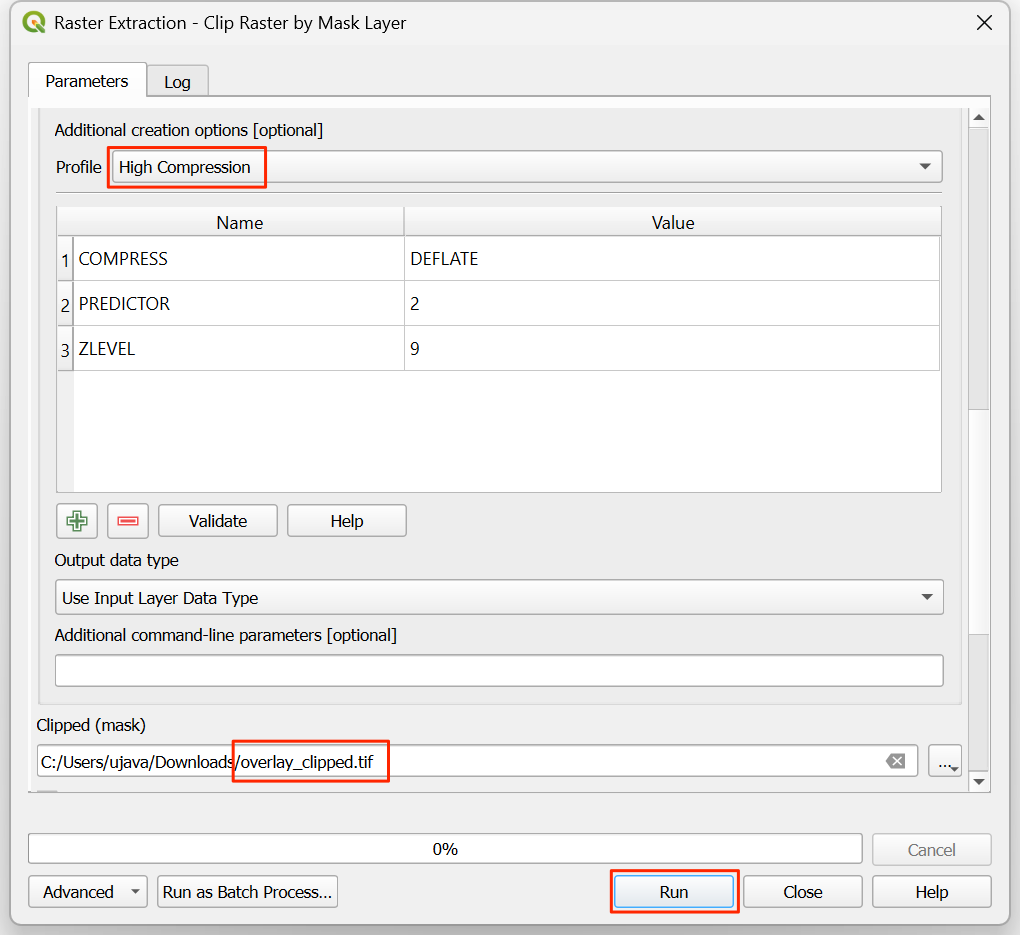 Locate the line where the

map.getView().fit()

function is called and add the following code after that. This new line of code instructs the web browser to center the map on the coordinates of Paris. Save the changes to the

qgis2web.js

file.
map.getView().setCenter(ol.proj.fromLonLat([2.35, 48.85]))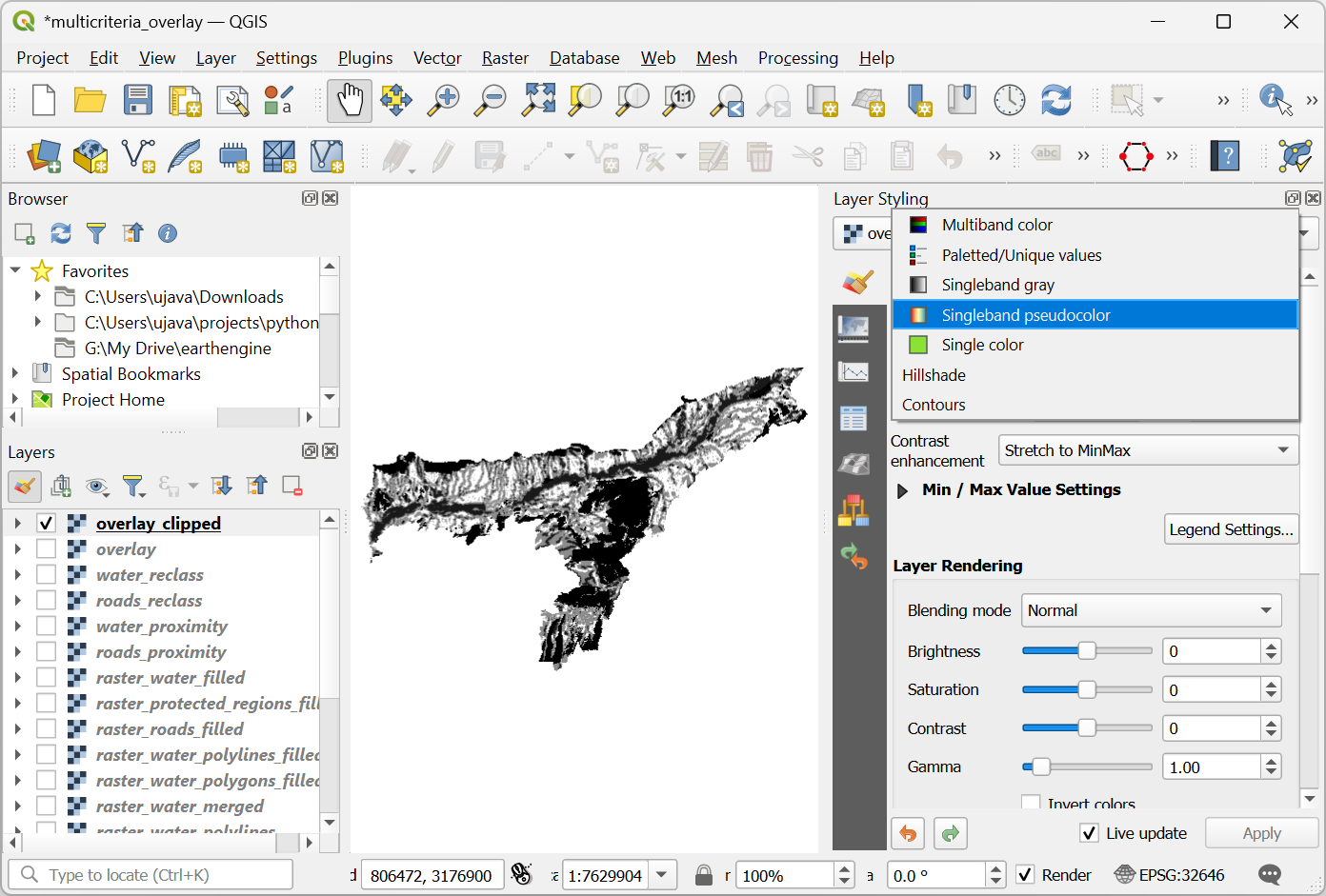 Refresh your browser and see that the web map will load with Paris at the center. This is a trivial example, but you can see how you can use any function available in the

OpenLayers

or

Leaflet

libraries to customize the web map.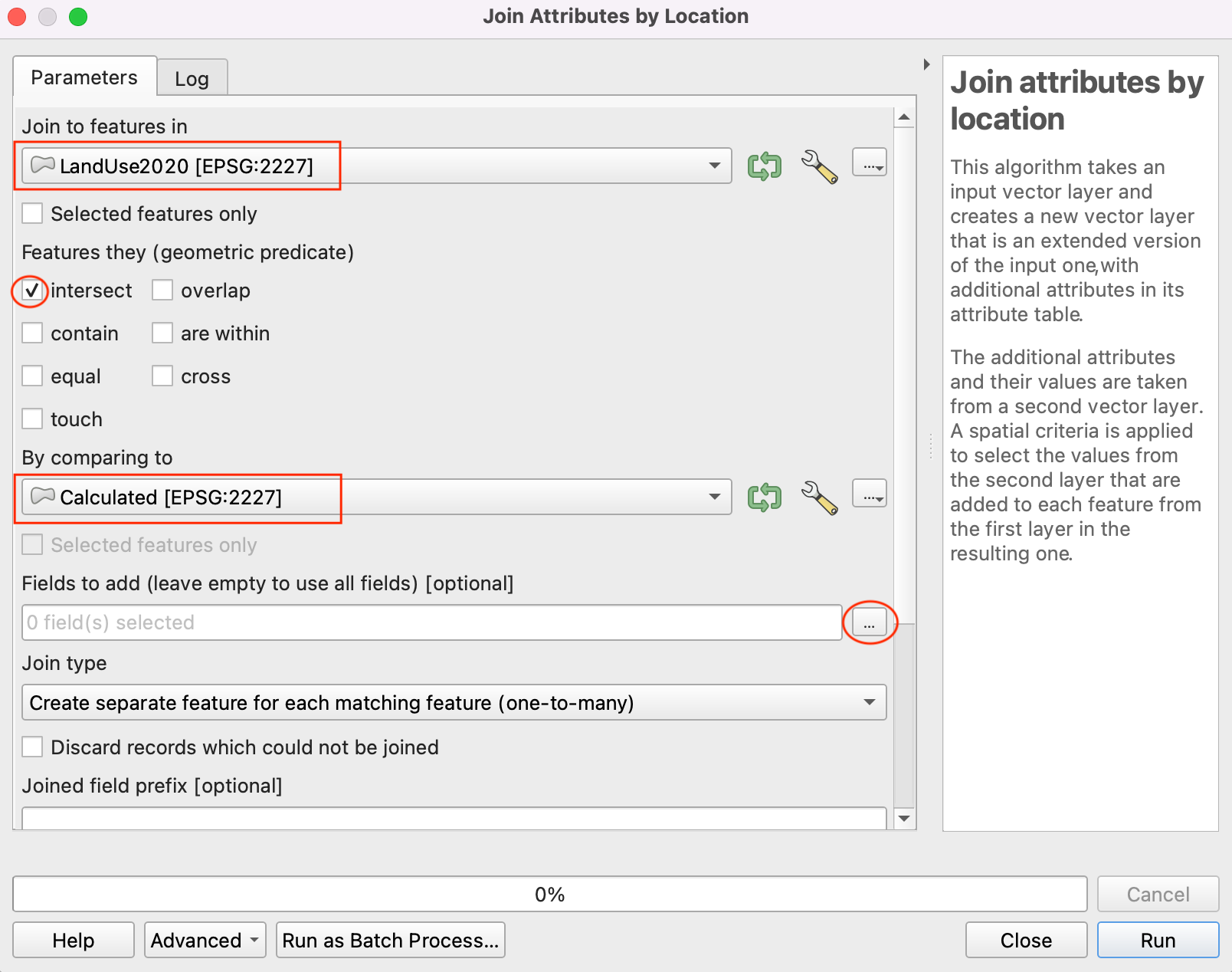 The exported map resides on your computer. While you can see it in action, it is not very useful since you cannot share it anyone. For others to be able to see the map, you need to upload it to a web server. While the upload process will vary on the type of server you have access to - a cheap and easy way to publish your map on the web would be to use any of the public cloud storage services. Amazon S3 is a popular storage service. You will need to sign up for an account and follow the instructions to create a bucket. Once a bucket is created, you can upload the contents of your exported folder to the bucket and set it to public. Here I created a bucket named

qgis-tutorials

and uploaded the contents of my exported folder to a sub-folder named

qgis2web

. You can access the resulting map at http://s3.amazonaws.com/qgis-tutorials/qgis2web/index.html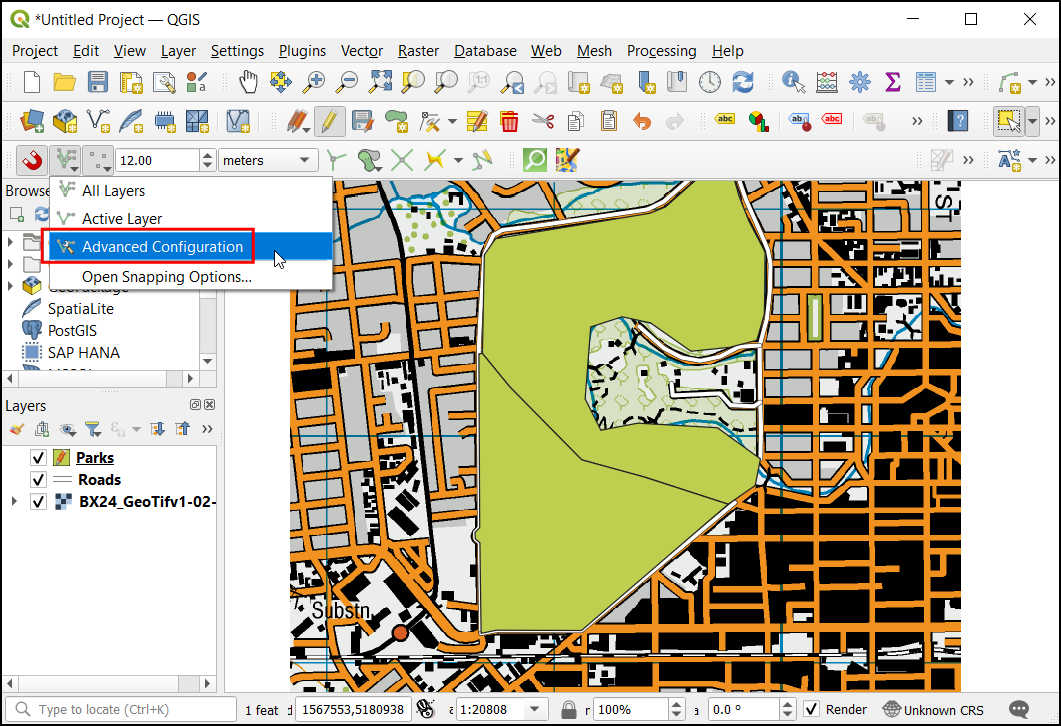 Similarly, Google also offers a cloud storage service called Google Cloud Storage. Once you have created an account and enable billing, you can create a bucket and upload objects to the bucket. I create a bucket and sub-folder similar to Amazon and set the folder to public. The resulting map can be viewed at https://storage.googleapis.com/qgis-tutorials/qgis2web/index.html