This tutorial explores some basic raster operations in QGIS such as viewing, mosaicing and subsetting.
Overview of the task
We will download some public domain raster data for Brazil and view it in QGIS. Next, we will merge these into a single mosaic and clip it using a country boundary to get a single seamless dataset for the country.
Other skills you will learn
Searcing and downloading near real-time public domain satellite imagery.
Selecting a single feature from a vector layer and saving it to a new shapefile.
Get the data
We need Brazil country boundary to clip our raster. You can get the Admin 0 - Countries shapefile from Natural Earth.
NASA/GSFC, Rapid Response site has a good collection of near real-time satellite imagery. A good regional product is USDA Foreign Agricultural Service (FAS) subsets.. We will use 2km resolution FAS subsets for Brazil for this tutorial.
Here is how to search and download the revelant data.
Open the South America region subsets. Find the Brazil subsets shown in the

FAS Subsets

section. Click on any one of them.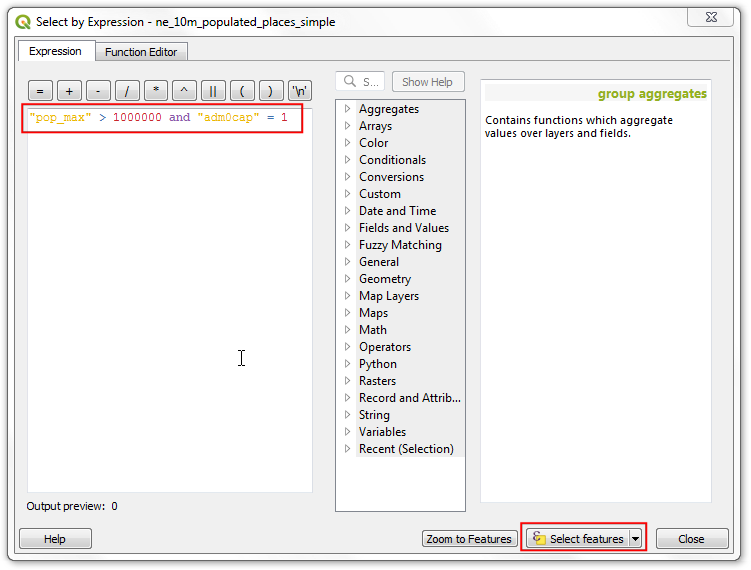 In the details page, click the

2km

link under the product of your choice. Here we will download the

NDVI

product. Learn more about NDVI.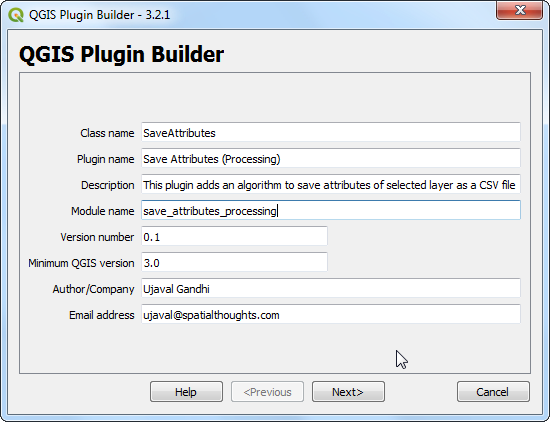 Click the

Download GeoTIFF file

link to download the raster image.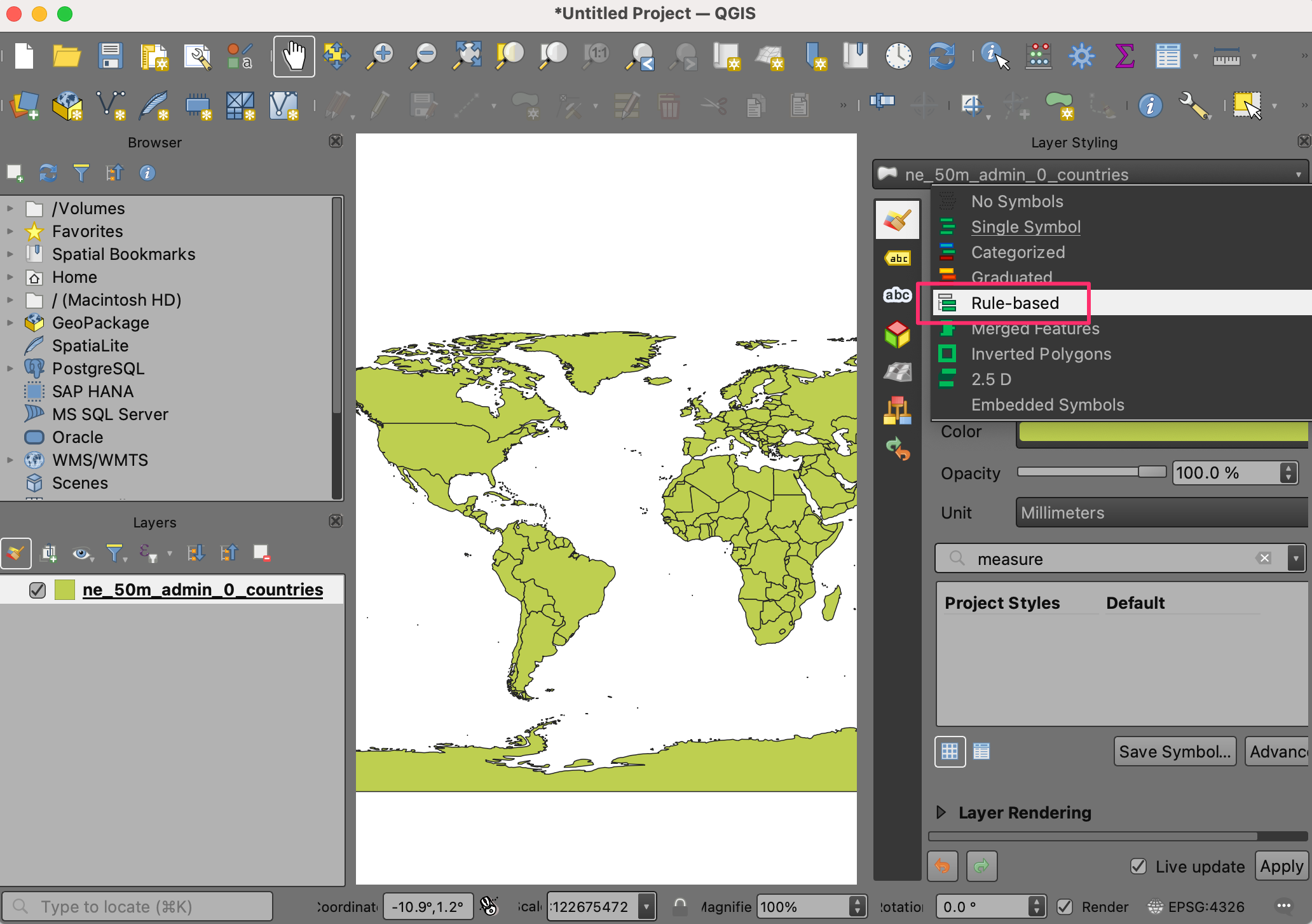 Repeat the process for all 7 FAS subsets for Brazil.
For convenience, you can directly download sample data used in this tutorial from links below.
FAS_Brazil1.2013363.aqua.ndvi.2km.tif
FAS_Brazil2.2013363.terra.ndvi.2km.tif
FAS_Brazil3.2013363.aqua.ndvi.2km.tif
FAS_Brazil4.2013363.aqua.ndvi.2km.tif
FAS_Brazil5.2013363.aqua.ndvi.2km.tif
FAS_Brazil6.2013363.terra.ndvi.2km.tif
FAS_Brazil7.2013363.aqua.ndvi.2km.tif
Data Sources: [LANCE] [NATURALEARTH]